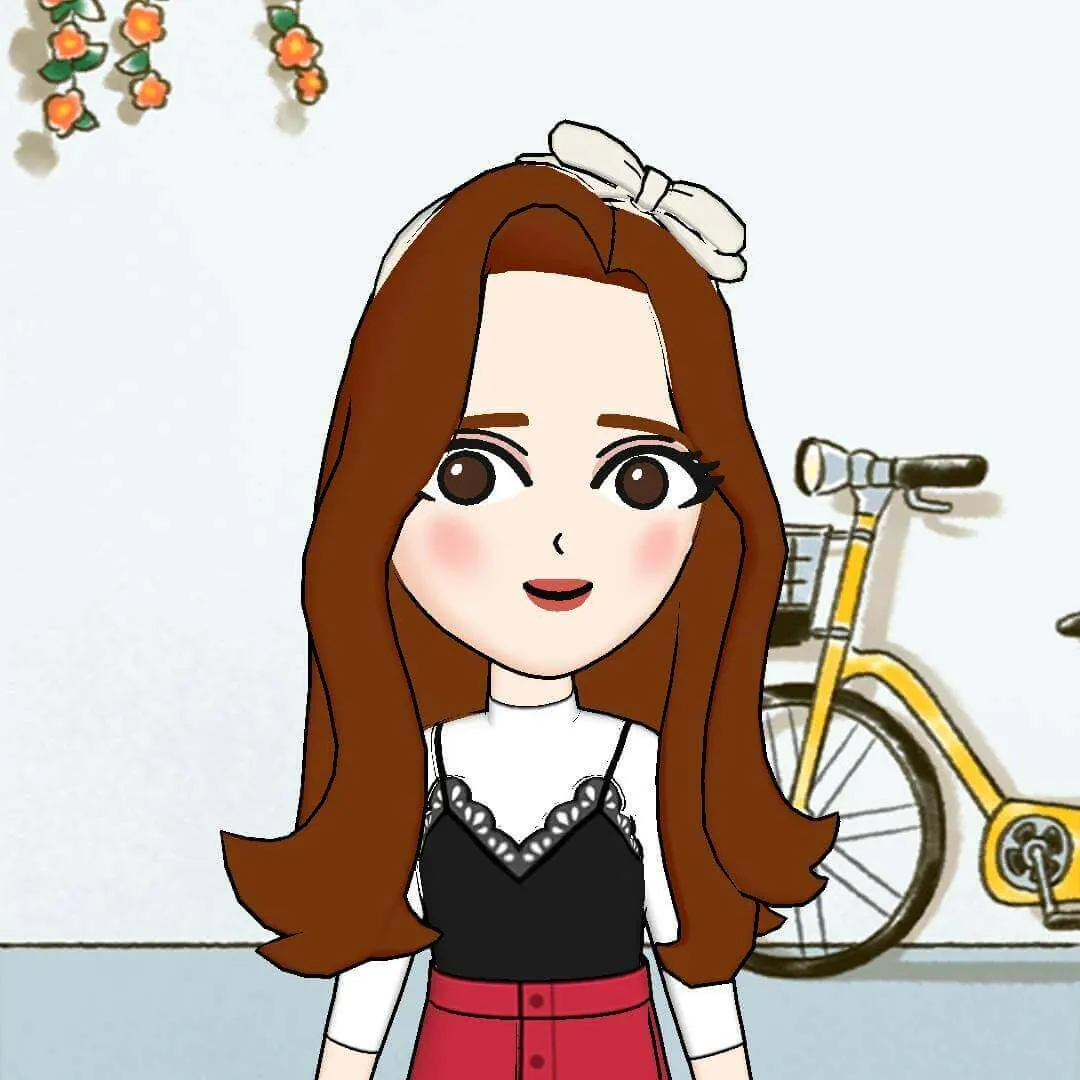 Riii
Long time no see!
And Happy New Year!
I've been busy studying for exams.
This time, I went to have a superb breakfast at Keio Plaza Hotel, which offers a superb breakfast, so I will write about it.
About Keio Plaza Hotel
Hotel Information
It is a 4-star skyscraper hotel in Nishi-Shinjuku, with 11 restaurants, not only for staying but also for dining, weddings, conference rooms, and more.
As it is a large hotel, there are various plans available, but this time I stayed with the plan that includes an exquisite breakfast.
The superb breakfast is not available for visitors, so you have to stay overnight or use the day use plan with breakfast.
Access
Location 2-2-1 Nishi-Shinjuku, Shinjuku-ku, Tokyo 160-8330, Japan
TEL 03-3344-0111 (main) FAX 03-3345-8269 (front desk)
This hotel is conveniently located a 5-minute walk from the West Exit of Shinjuku Station, and just up the stairs from Exit B1 from the Toei Oedo Line Tocho Station.
If you are coming from Shinjuku West Exit, you can go through the underground passage and exit from the Estech Information Building, which is close to the Keio Plaza Hotel, so you can get there without getting too wet in the rain.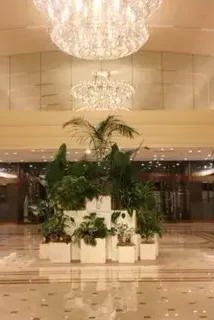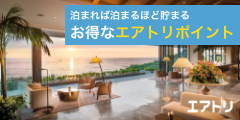 Superb Breakfast
What is a superb breakfast?
A different and special day begins with an exquisite breakfast.

Breakfast is an important part of your stay.
The breakfast at the Grass Court has been reborn to make the most sumptuous breakfast you have ever had the purpose of your trip.

https://www.keioplaza.co.jp/event/glasscourt-breakfast/
The superb breakfast also includes complimentary alcohol, omelets made right in front of you in the live kitchen, smoked salmon cutting service, and Danish finished with your favorite fruit and other items to make you feel special.
"Grasscoat"
The superb breakfast is served in a restaurant on the basement floor called Glass Court.
This is a buffet restaurant for lunch and dinner, but you can have a superb breakfast in this breakfast room.
Other restaurants serve breakfast, but this is the only place where you can have a superb breakfast!
A real taste of the finest breakfast!
The earliest reservation I could get in was at 6:30, so I went at 6:30 and was first in line.
We started with the egg dish!
I was so happy to be able to eat shrimp and crab in the morning, so luxurious ♡.
I really enjoyed all the pulled eggs and luxurious ingredients.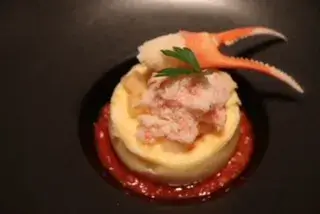 There was freshly cooked rice in an earthenware pot, open sandwiches topped with cut up salmon or ham, hot vegetables, and much more!
There was also Japanese food, including grilled fish and grated yam.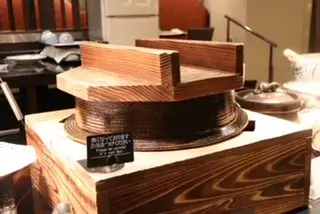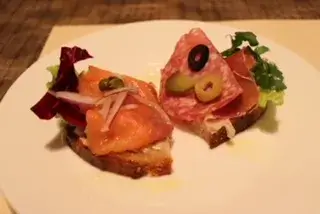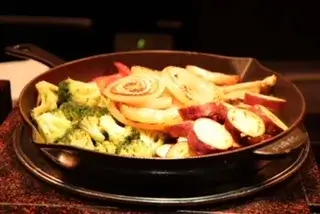 The salads were all delicious with homemade dressing, red wine vinegar and white wine vinegar, and lots of colorful vegetables.
As for drinks, there was unlimited champagne, but this time I only drank non-alcoholic drinks.
But there were just too many premium, rich-tasting juices like LaFrance juice and grated apple juice–too good!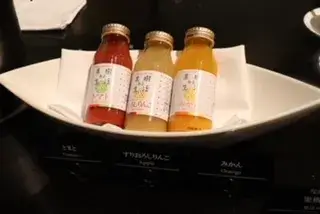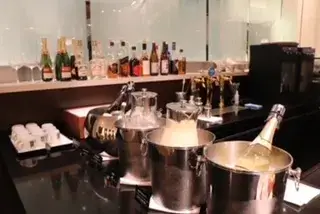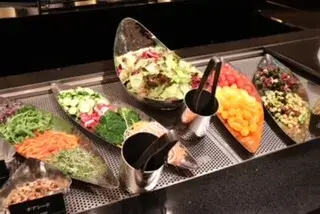 There was a wide variety of desserts, not only the standard fresh fruit, but also cakes, danishes, and gelato.
The chef finished the Danish in front of us, and we told him what toppings we wanted and he would put them on, but we were greedy and asked him to put them all on (laugh).
There was also a sugar-free shortcake and a basque cheesecake, all of which were delicious.
The raw caramel sauce was so rich and delicious that I ate it straight off the bread instead of dipping it in it!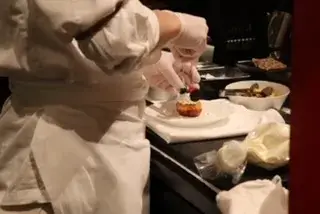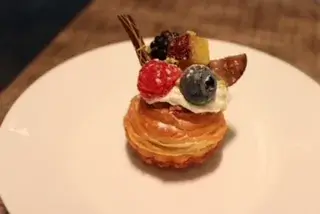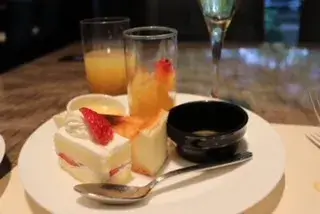 It was gorgeous and so delicious that I ate so much that I felt sick, but it was a really delicious breakfast that I would go back for if I had the chance.
sad news
What a surprise, this exquisite breakfast is ending on December 30, 2022 (´;omg).
I don't know what kind of breakfast it will be from January, but I would like to go back to eat it when it comes back.
Finally
This time we introduced the "Superb Breakfast" at Keio Plaza Hotel, although it has already ended.
Although the "Superb Breakfast" is over, Keio Plaza Hotel offers various other plans such as Club Floor Stay with lounge access and Gastronomic Stay.
I will introduce the rooms later, but I would like to stay there again because the amenities were good, such as L'Occitane and the view was nice.
There are many other hotels that put a lot of effort into breakfast, so I hope I can introduce you to others.
If this has made you curious about Keio Plaza Hotel, why don't you make a reservation?
Why not make a reservation?