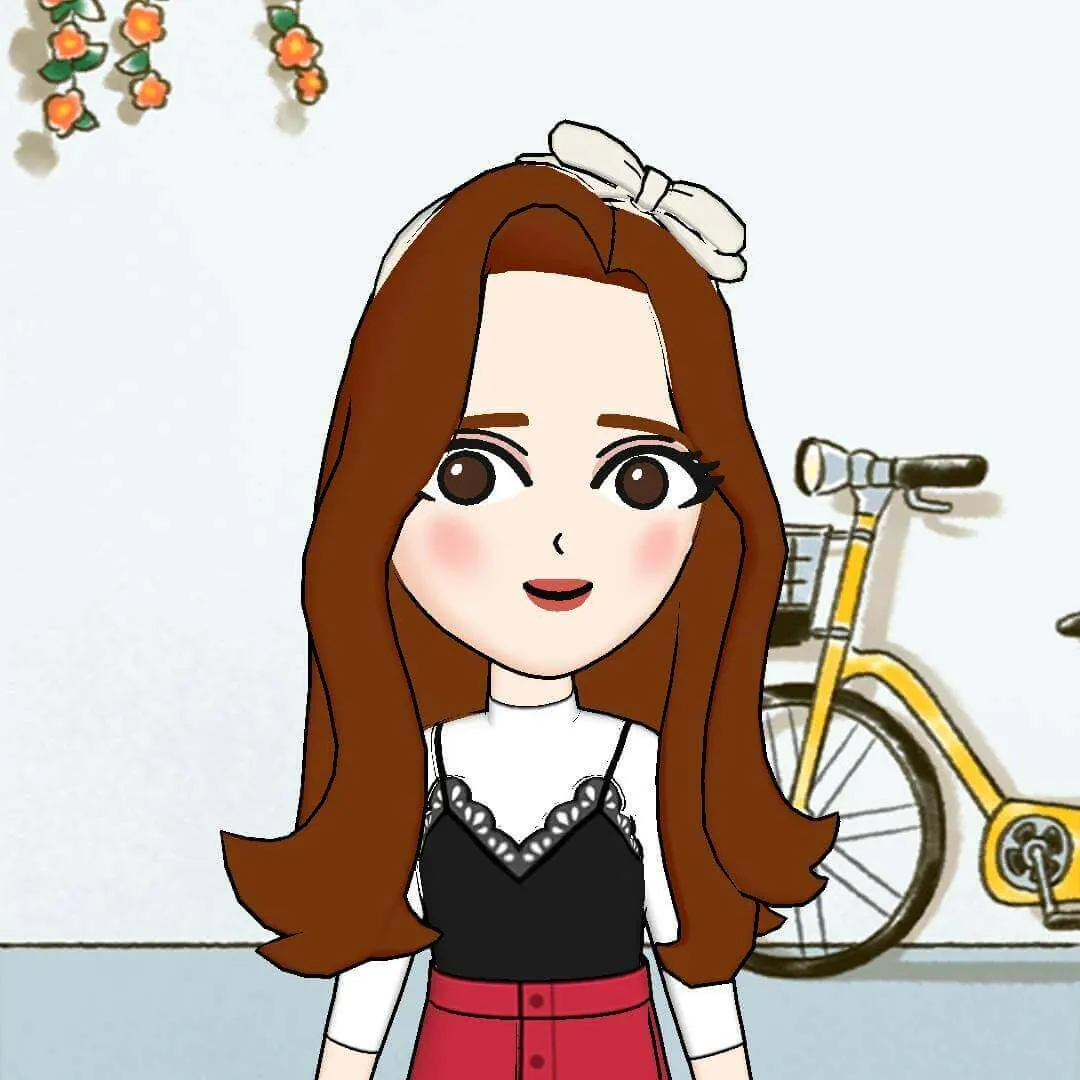 Riii
My name is Riii.
The spread of the coronavirus has made it difficult to travel in this world, but thanks to the spread of the coronavirus, I have become addicted to staycations at good hotels in the neighborhood.
This time, I stayed at Grand Nikko Tokyo Bay Maihama using the Chiba Tokutabi Campaign (also known as "Kenmin Block Discount"), so I'll write about that.
Save on Staycations with the Campaign
What is the Chiba Tokutabi Campaign?
This campaign offers a 5,000 yen discount on travel products booked through travel agencies and accommodations facilities participating in the Chiba Tokutabi Campaign for a per-person price of 10,000 yen (including tax) or more.
In addition to the discount, you will also receive a regional coupon worth 2,000 yen per person per night. That's a real 7,000 yen discount!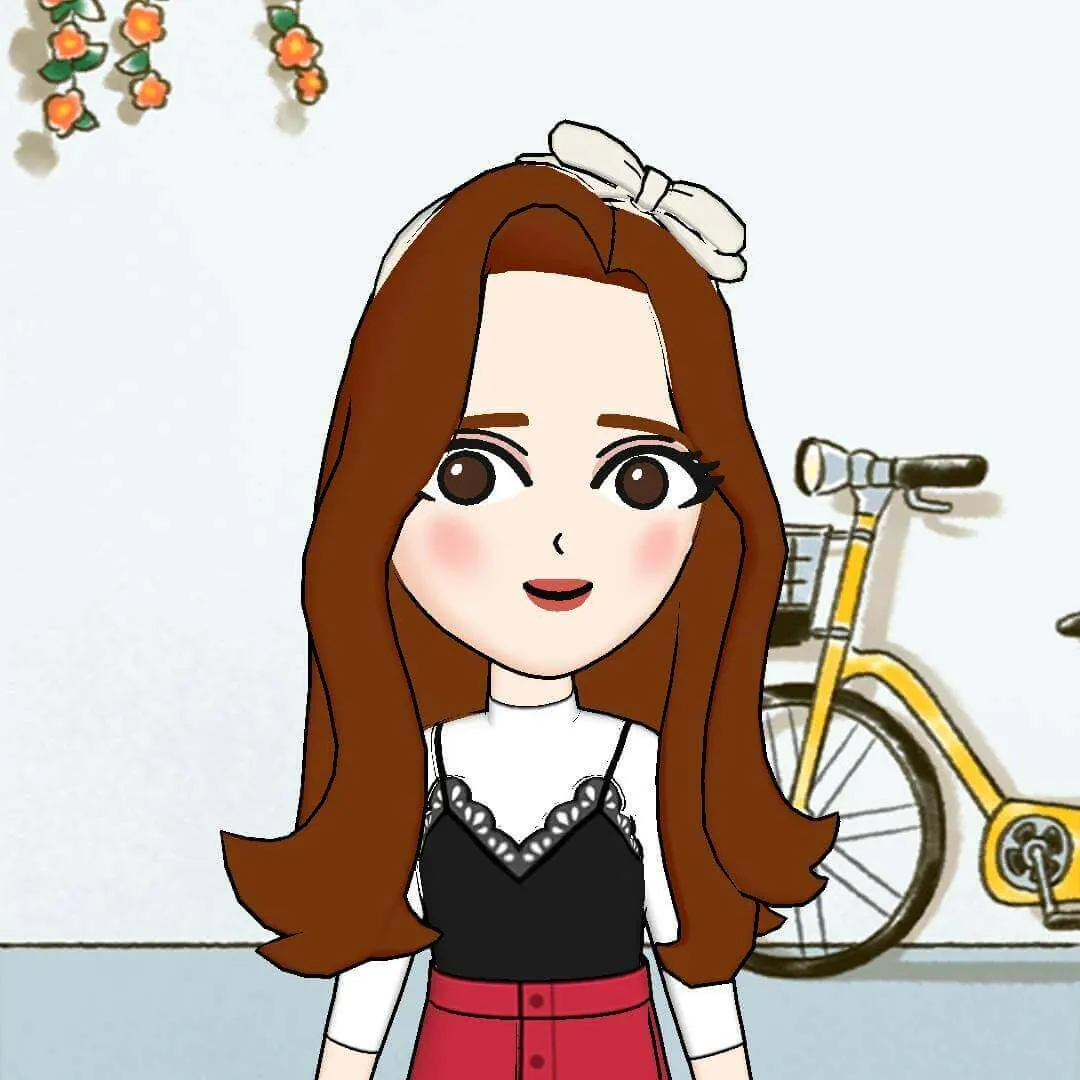 Riii
I booked a room using the campaign on Rakuten Travel and stayed at the Grand Nikko Tokyo Bay Maihama in a Nikko Standard Room (breakfast included).
Most major travel sites and hotel reservation sites offer Toku-Travel campaign coupons.
If you book through Rakuten Travel, you can use Rakuten points. I was able to stay for free by using Rakuten points via Moppy, which I recommended in a previous article.
Of course, you will receive MOPPY points and Rakuten points for this stay.
What are the conditions for eligible travel that you are interested in?
Eligible period: Thursday, March 24, 2022 – Friday, September 30, 2022
Eligible persons: Residents of Chiba, Ibaraki, Gunma, Saitama, Kanagawa, Yamanashi, and Tochigi prefectures (you will be asked to present identification documents such as a driver's license)
Conditions of use: Must be able to confirm the vaccination record of the new corona vaccine (the third dose) or the negative test result notification of PCR test, etc. (If it cannot be confirmed, the discount will not be applied.)
About Regional Coupons
Regional coupons can be obtained for 1,000 yen x 2 coupons per day x number of persons after showing proof of identification and vaccination at check-in.
Please note that the coupons are valid from the check-in date to the check-out date and will expire if not used.
Please note that coupons are not redeemable for change.
Click here to see the stores where you can use the regional coupons.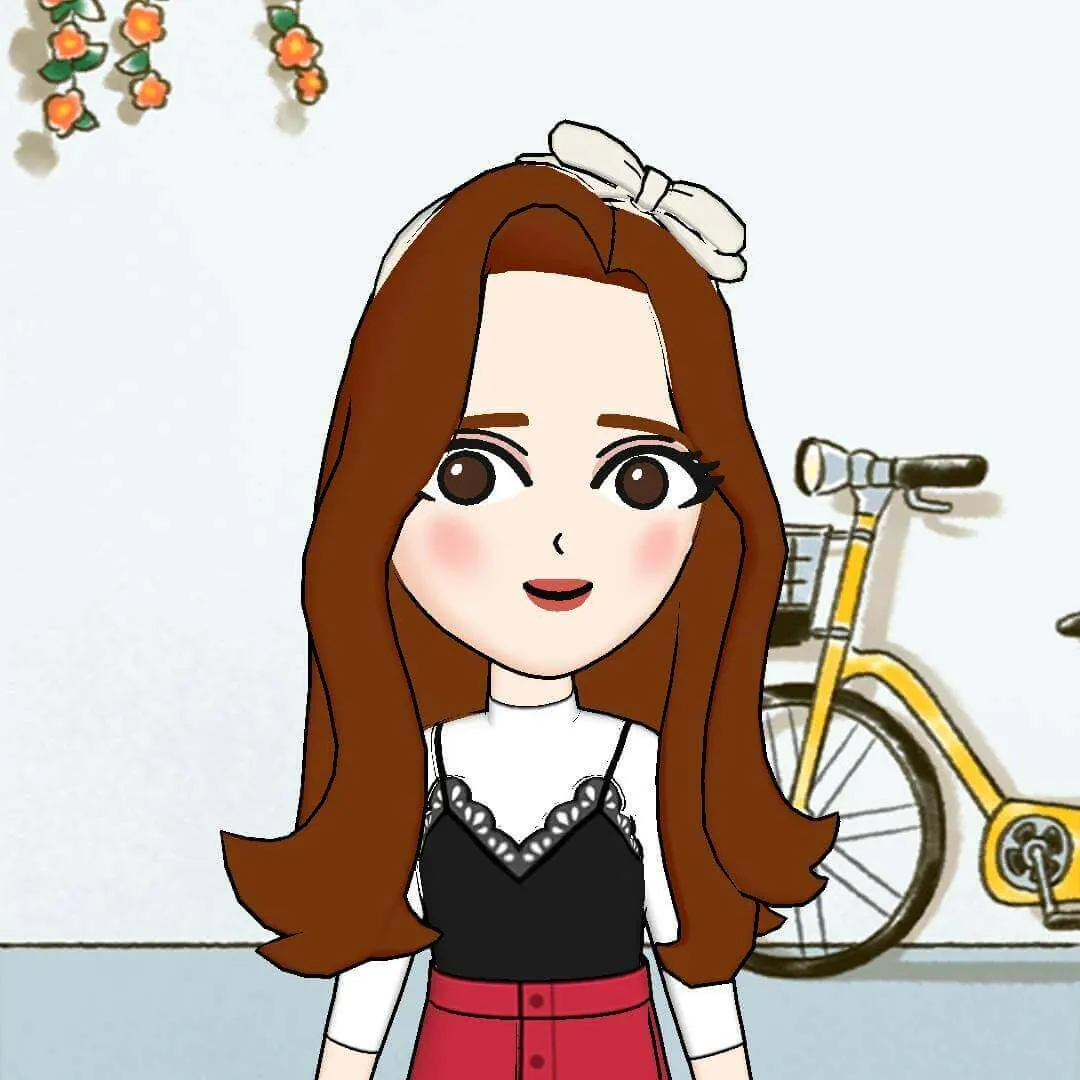 Riii
I took out a cake and cookies from a store called Fresh Connection in the Hotel Hilton Tokyo Bay next door.
Grand Nikko Tokyo Bay Maihama has a restaurant called Le Jardin, Fast Shop Gift & Convenience, and Art Gallery Edm.
The Hilton Tokyo Bay is a hotel with many stores that can be used except Segafredo Zanetti Espresso and Disney Fantasy, so the Hilton was the one with many stores that can be used.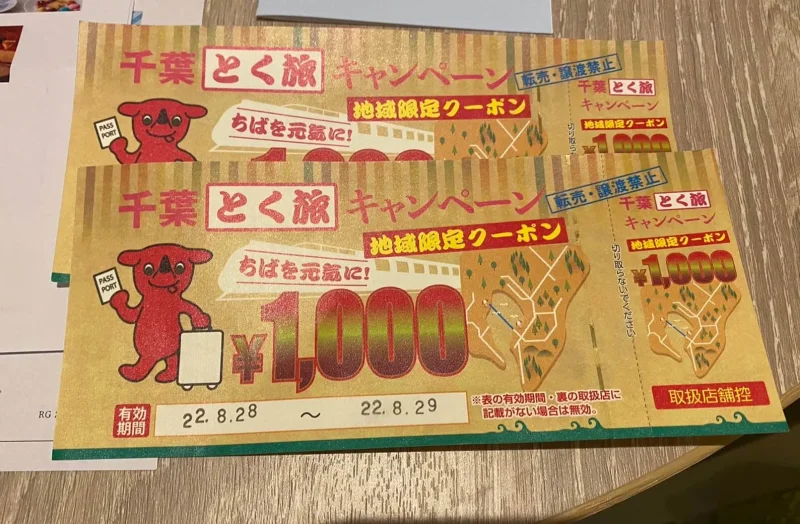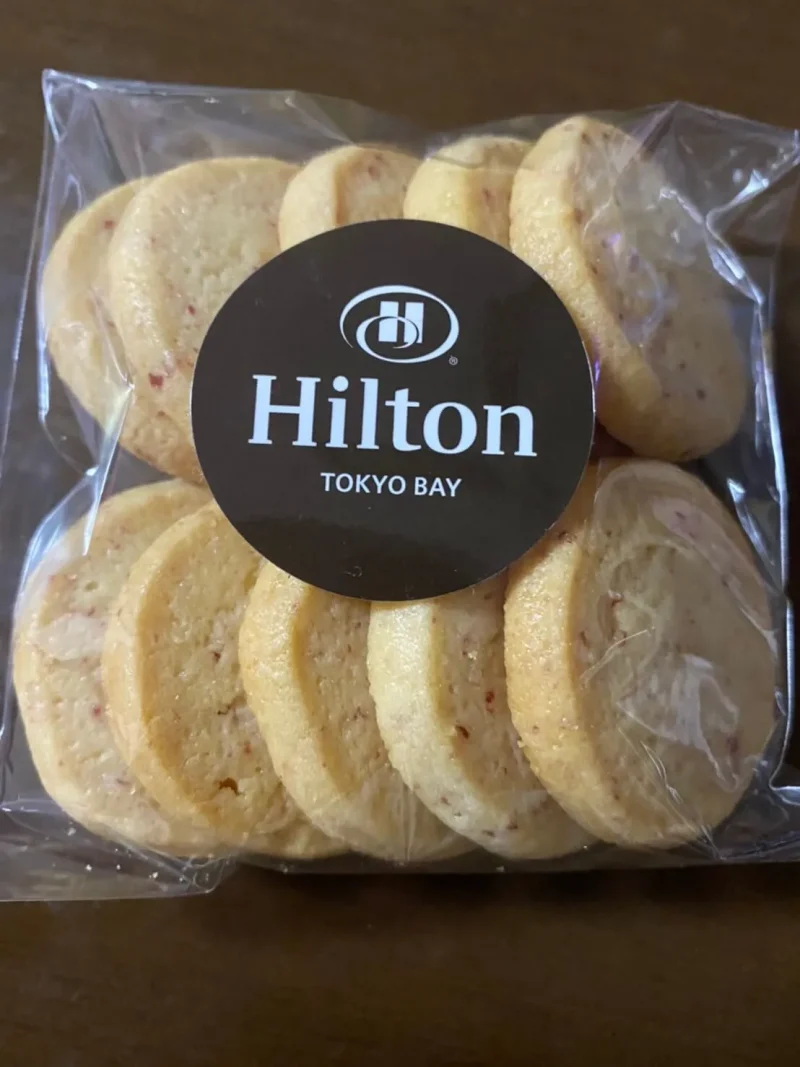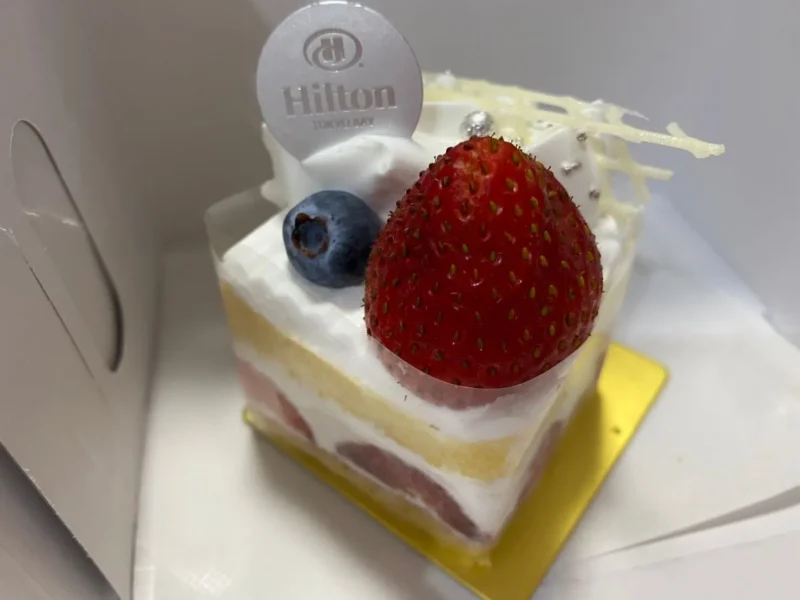 About the hotel where we stayed (Grand Nikko Tokyo Bay Maihama)
Grand Nikko Tokyo Bay Maihama
Grand Nikko Tokyo Bay Maihama is a 4-star hotel and an official hotel of Disney Resort.
The hotel has a central atrium and a southern European-style townscape, so you can enjoy an extraordinary feeling, not only for Disney purposes, but also for staycation purposes.
The hotel has Regular Floor, Garden Floor, Rainbow Floor, and Nikko Floor, and room types include Standard Room (28㎡), Superior Room (32㎡), Deluxe Room (40㎡), and Deluxe Family Room (56㎡), making it a good hotel for families.
Guests staying on the Nikko floor can use the exclusive lounge on the 12th floor.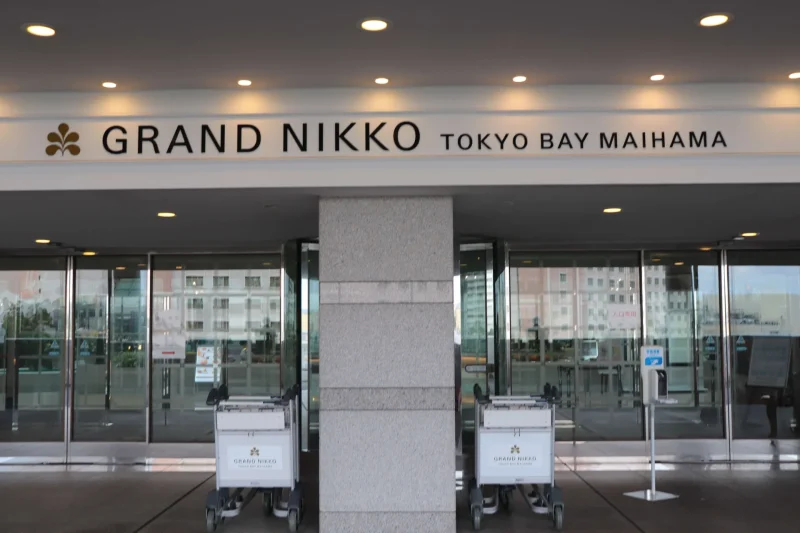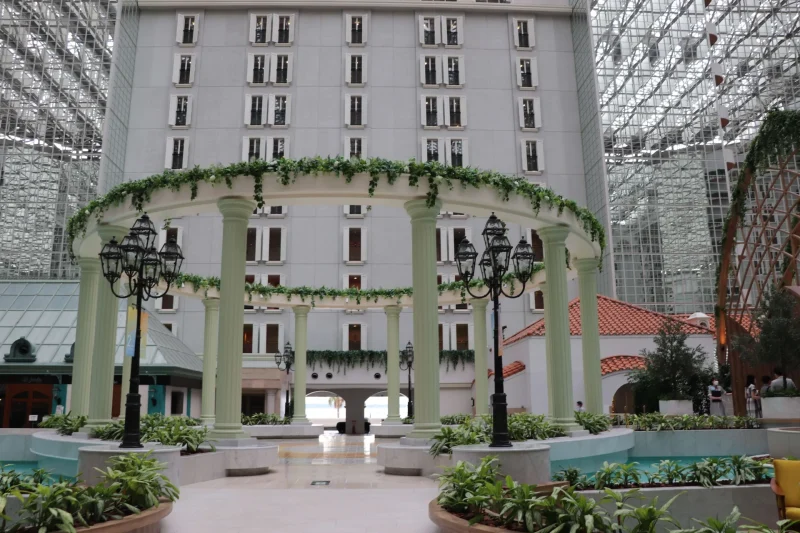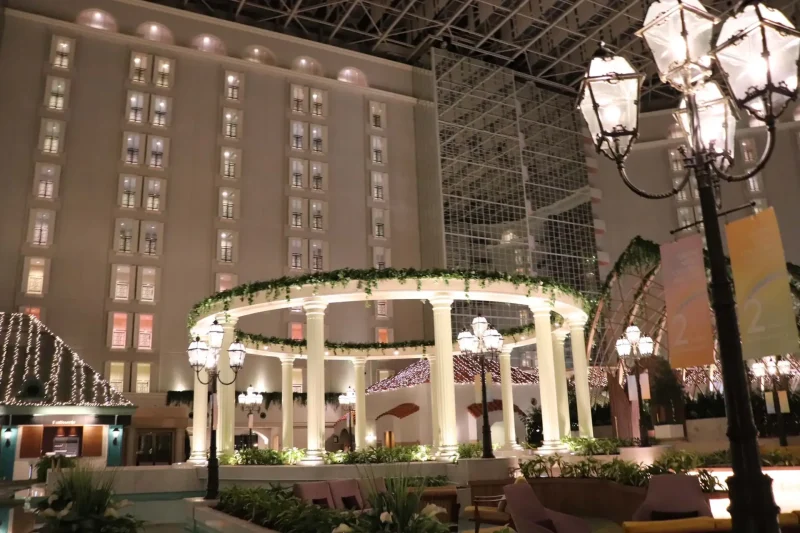 Access to the Hotel
If you are going by public transportation
Take the free shuttle bus from the south exit of Maihama Station, which will take you there in less than 10 minutes.
Get off at Bayside Station on the Disney Resort Line and take the free shuttle bus to the hotel or walk from Bayside Station, which takes about 5 minutes.
From Tokyo: Approximately 7 minutes from the Kasai Ramp on the Bayshore Route of the Metropolitan Expressway.
From Chiba: 10 minutes from the Urayasu Ramp on the Bayshore Route of the Shuto Expressway.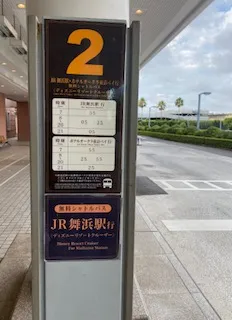 Access to the Park
Take the free shuttle bus from the hotel to "Bayside Station" and take the Disney Resort Line.
It is one stop to Disney Sea and three stops to Disneyland.
Walk to "Bayside Station" station and take the Disney Resort Line.
*There is no direct bus service from Grand Nikko Tokyo Bay Maihama to the park.
About the Nikko floor where we stayed this time
check-in
Check-in time is from 3:00 p.m. I arrived at about 2:15 p.m. and went to the check-in counter and was able to check in normally and get into my room.
I was able to check in right away without waiting because of the early time.
Some hotels have a separate check-in counter or preferential treatment for guests staying on special floors, but this hotel did not seem to give preferential treatment to guests staying on Nikko floors.
Nicco Standard Room
I stayed in a Nikko Standard room on the 11th floor, which had two beds, a toilet, and a bathtub that was large enough for a woman to stretch her legs. The water pressure in the shower was strong.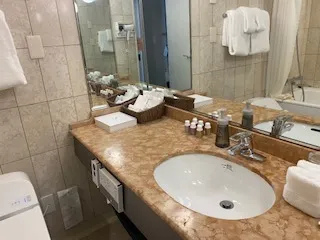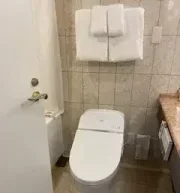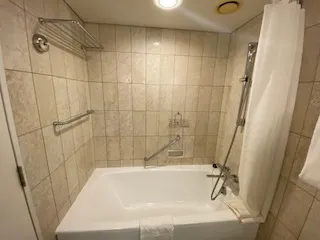 Amenities included Mikimoto shampoo, conditioner, body soap, and cosmetics sets, and a welcome gift of chocolates.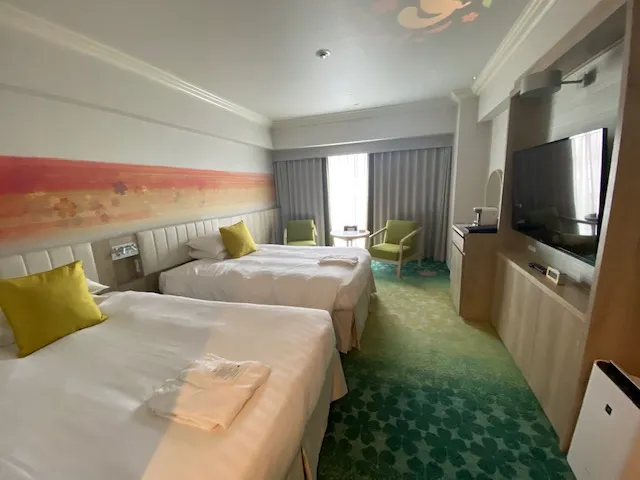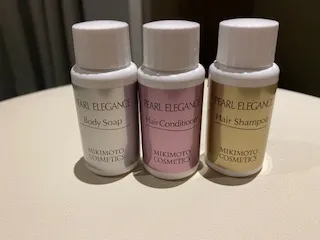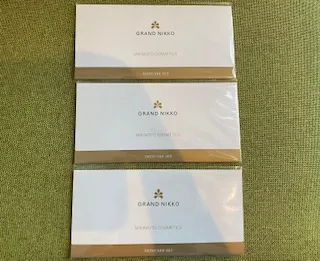 There was nothing in the refrigerator, but there were two bottles of water and they were free. The lounge has an all-you-can-drink drink bar, so we had our drinks there.
From the window we could see Cinderella Castle, Beauty and the Beast Castle, and the new Toy Story Hotel.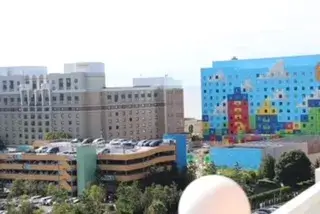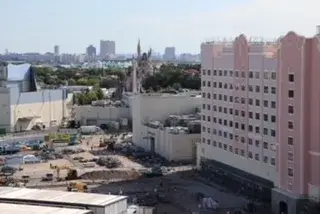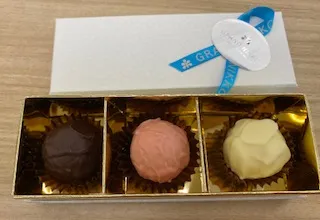 Nikko Lounge
Located on the 12th floor, guests staying on Nikko floors can enter by holding up their room key.
The lounge has a large window with a view of Tokyo Bay and the Toy Story Hotel, although you cannot see the park.
There are also plenty of electrical outlets, which I thought was convenient for teleworkers.
Hours of operation are from 7:00 to 22:00, but services vary depending on the time of day.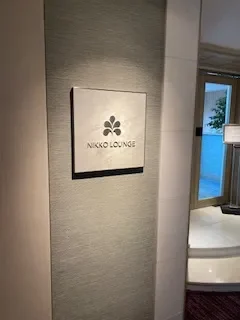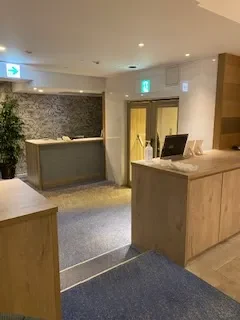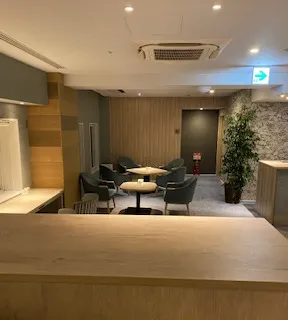 7:00 to 10:30 a.m. Morning hours
Bread was served during morning hours.
On the day I stayed, there were three kinds of bread: croissants, muffins, and poire danish, blueberry jam, summer tangerine jam from the hotel, and strawberry jam.
The summer orange jam was delicious.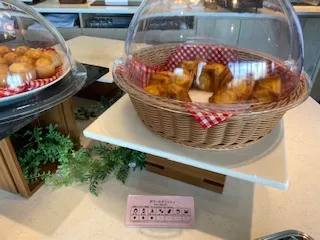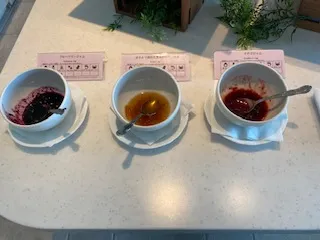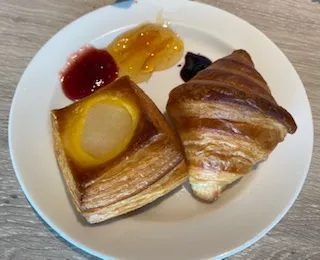 1pm to 4pm Tea time
At tea time, there were madeleines, macaroons, marron cakes, and other sweets, muffins, and danishes.
It was nice to be able to eat a variety of sweets in small sizes, and since they were made by the hotel, they tasted delicious.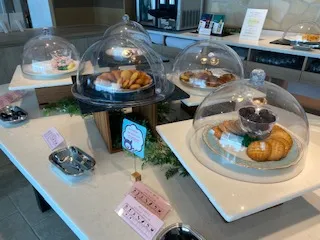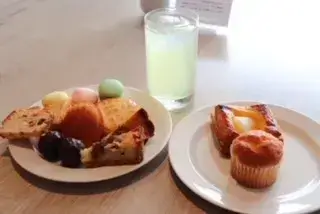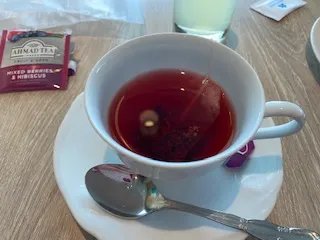 5:30 to 8 p.m. Cocktail hour
Alcohol and snacks are served at this time.
There were Temari Sushi, sandwiches, crackers, vegetable sticks, etc. I was excited to see my favorite salmon as Temari Sushi!
I was so excited to see my favorite salmon in the form of "Te-mari-zushi"!
I got there just before 5:30pm and there were seats available, but the people who came after me were told that the restaurant was full and they would be shown in order.
I was asked to use 1 hour when it was crowded.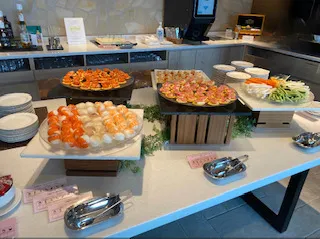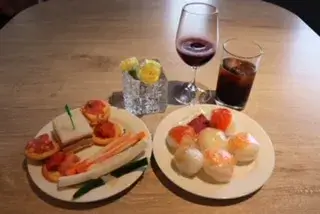 8pm to 10pm Night time
Snacks were offered, dried fruit and caramel popcorn pretzels.
I was not hungry at all after eating too many teatime snacks and cocktail hour food, so I went there after 9:30pm and there was not much left.
I'd recommend the Nikko floor if you're looking for a staycation at a great value, since using the lounge will save you money on drinks and food!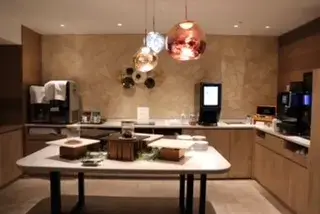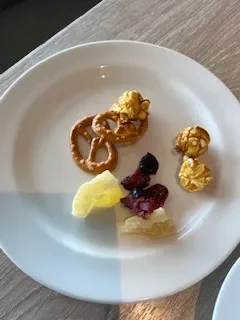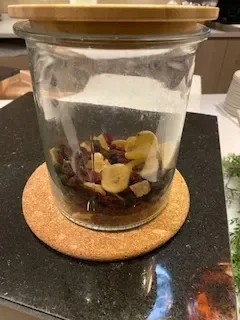 *Taking food and drinks out of the lounge is prohibited.
About Breakfast
Breakfast is served at Le Jardin restaurant from 6:30 to 10:30 (last order is 10:00).
You will be given a breakfast ticket when you check in, so take it with you.
I went there before 7:00 a.m. so I didn't have to wait long to get in, but it seemed to take a while as the hotel staff showed us around one by one.
I was told that all the window seats were occupied, so if you want to have breakfast with a view, it would be better to go around the time breakfast starts.
Breakfast was prepared in front of you in a performance kitchen, and the menu included hamburgers, omelets, omelets with Japanese soup stock, and rice balls.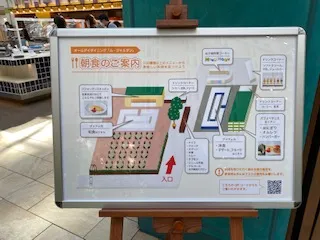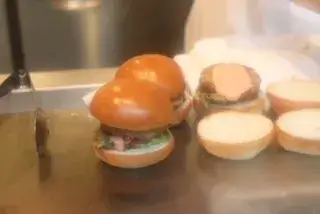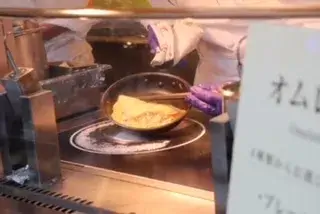 There were not only Japanese and Western dishes, but also pho and Chinese congee, so I thought there was quite a large selection.
The breakfast coupon is actually for use at Le Jardin for dinner, not breakfast. If you are an early riser or not in the habit of eating breakfast in the morning, I thought it would be good to use it for dinner.
However, breakfast is more expensive and has more items, so I recommend using the breakfast coupon for breakfast.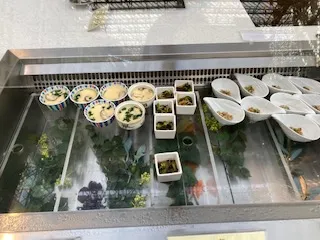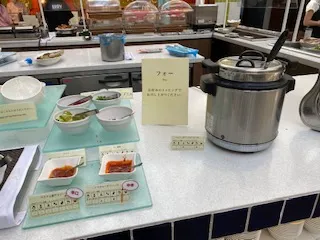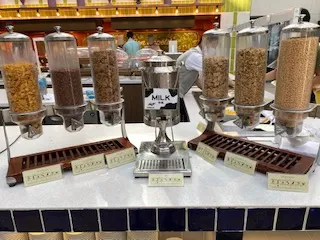 check-out
When I checked in, I was informed that check-out time was basically 12:00 p.m., and that if I did not have to pay for my room, I could simply put my room key in the box.
I happened to see a hotel employee in the elevator and he said, "If you want to check out, I will receive your room key if you want.
It was nice that it did not take long to check out.
summary
Chiba Tokubari Campaign offers a 5,000 yen discount on travel products priced at 10,000 yen or more per person
Eligible for residents of Chiba, Ibaraki, Gunma, Saitama, Kanagawa, Yamanashi and Tochigi prefectures.
Terms and conditions of use are that the new corona vaccination record (3rd inoculation) or a negative test result notice such as PCR test can be confirmed
If you book through Rakuten Travel via the Poikatsu website, you can use Rakuten points to stay for free (or at a discount) and receive points from the Poikatsu website and Rakuten points (double points can be earned).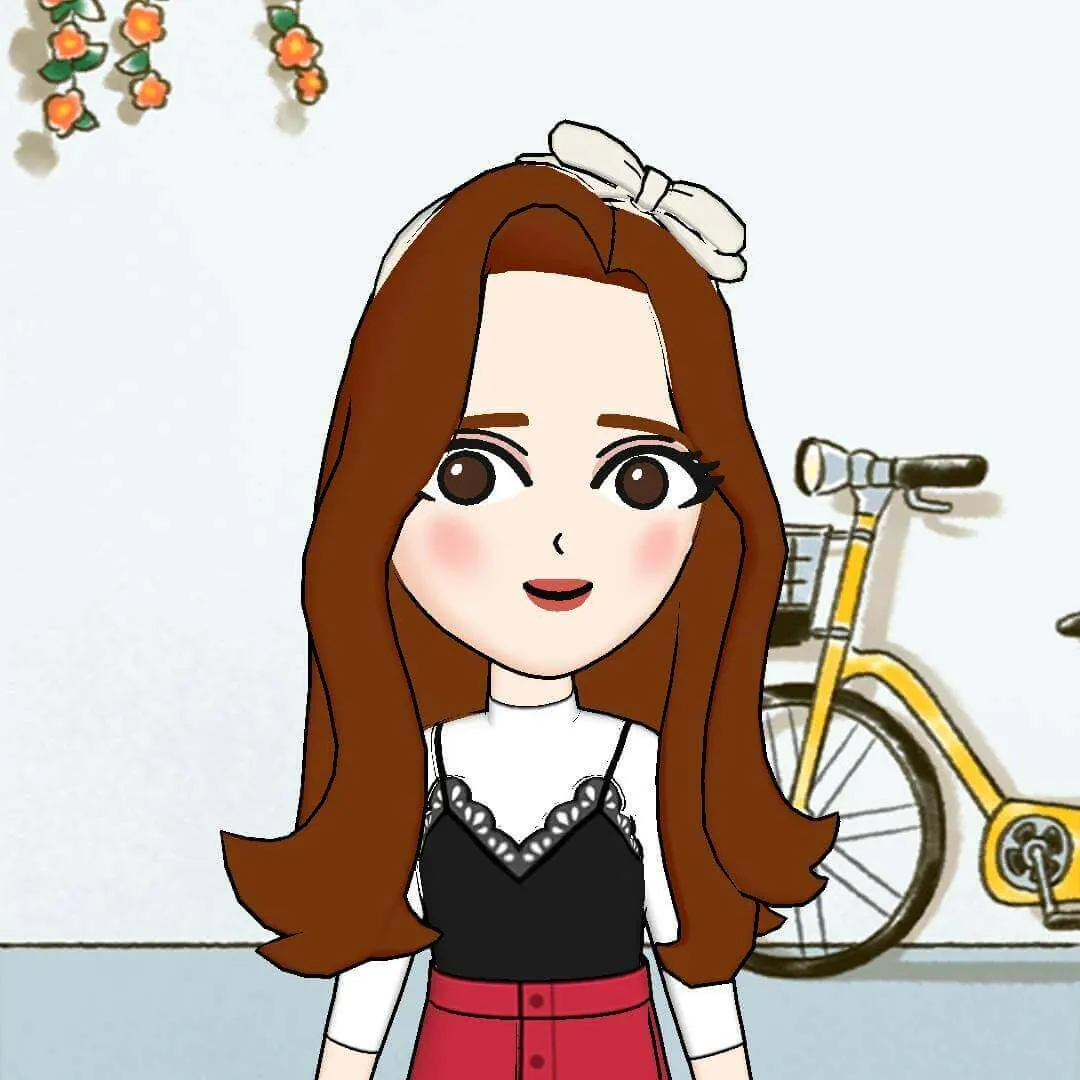 Riii
How about the way to save money on your trip and the Grand Nikko Tokyo Bay Maihama?
Let's take advantage of the special deals system and have some fun and petit luxury!