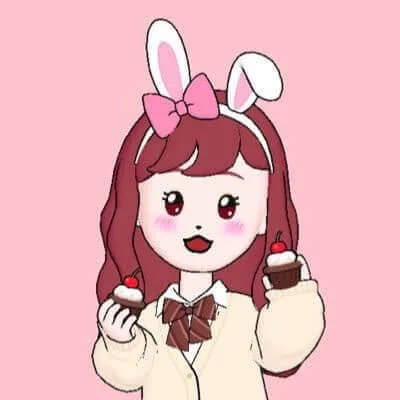 Usa
I'm Usa-chan, the "wheelchair x beauty" funny x model! In DisabilityLog, as a SNS influencer, I hope to provide lots of useful information for people with disabilities. I will also enjoy providing information about beauty, travel, sightseeing, music, photography, and other hobbies.
Whenever I travel or go sightseeing, I always take pictures that everyone there can "like".
I too love to document them in photos and writing as memories.
So, I will leave a recommended photo spot to commemorate Umihotaru as well.
Outside of Umihotaru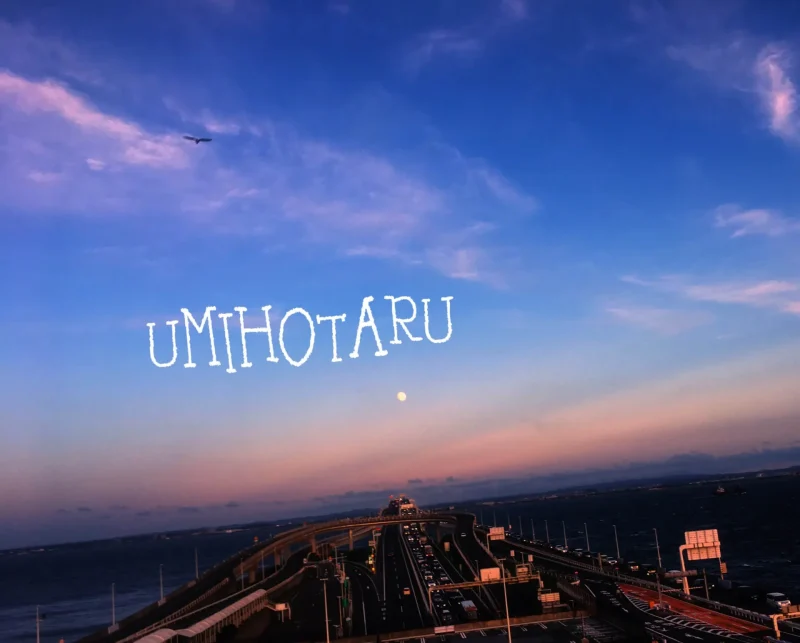 Seagulls flying? It looks like we are in a foreign country.
Isn't the combination of the English font and the photo very good?
I have a disability, but I can still say, "I was able to go sightseeing in such and such a place. I was able to go on a trip. I think it is a good opportunity for people with the same disability to go out for a step and visit the places they want to go.
It was convenient because there were no steps. "There was an elevator." "There was a restroom for the handicapped. "It had automatic doors."
I am sure you will check these things out before you go, but there are some things that are not listed or that you may not understand well, so if there are photos and articles written by people who have actually been there, it will help you understand that the facility is "barrier-free".
Also, travel and sightseeing are refreshing regardless of whether you have a disability or not.
By taking pictures and sharing them on SNS, blogs, etc., we can increase the number of people who think, "I want to go there someday!!!! and the tourism industry and the local people in the area will be enlivened and the city will be revitalized.
This is the reason why I am recording these photos.
Inside Umihotaru
All floors have wide aisles, and since we went on a weekday, we were able to pass through easily.
Inside Umihotaru, there are basically no major steps, making it easy for wheelchair users to pass through.
It is quite spacious like this.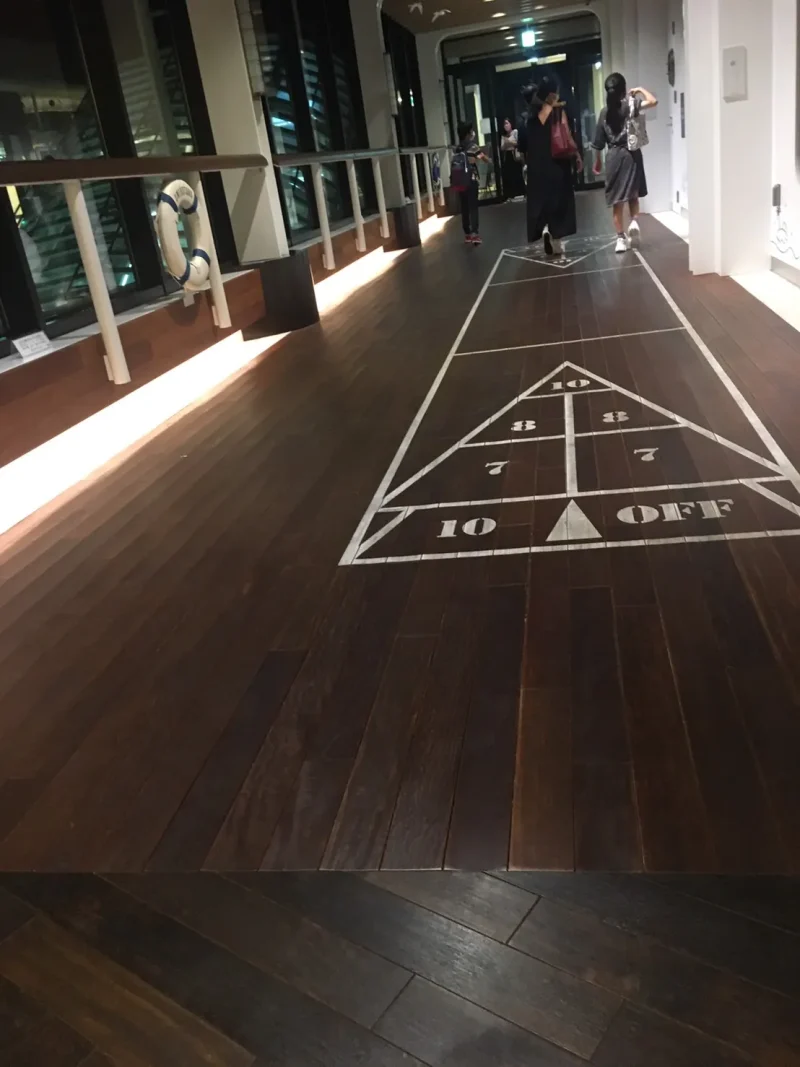 Also, as mentioned in the previous Umihotaru article, the restrooms were renovated in 2019 and are quite clean. There were multipurpose restrooms (for disabled and wheelchair users) on every floor.
Here are some photos I took of the inside and outside of Umihotaru.
Photos of Umihotaru are posted.
For foreign visitors, "Umi Hotaru" was written in English.
There were pictures, scenery, and models of Umi Hotaru in various places.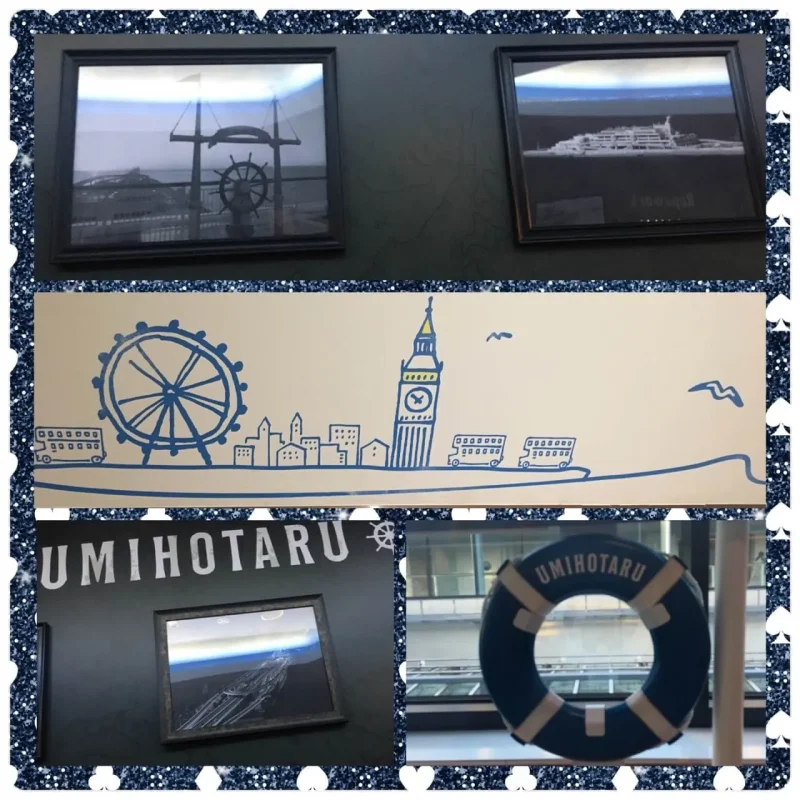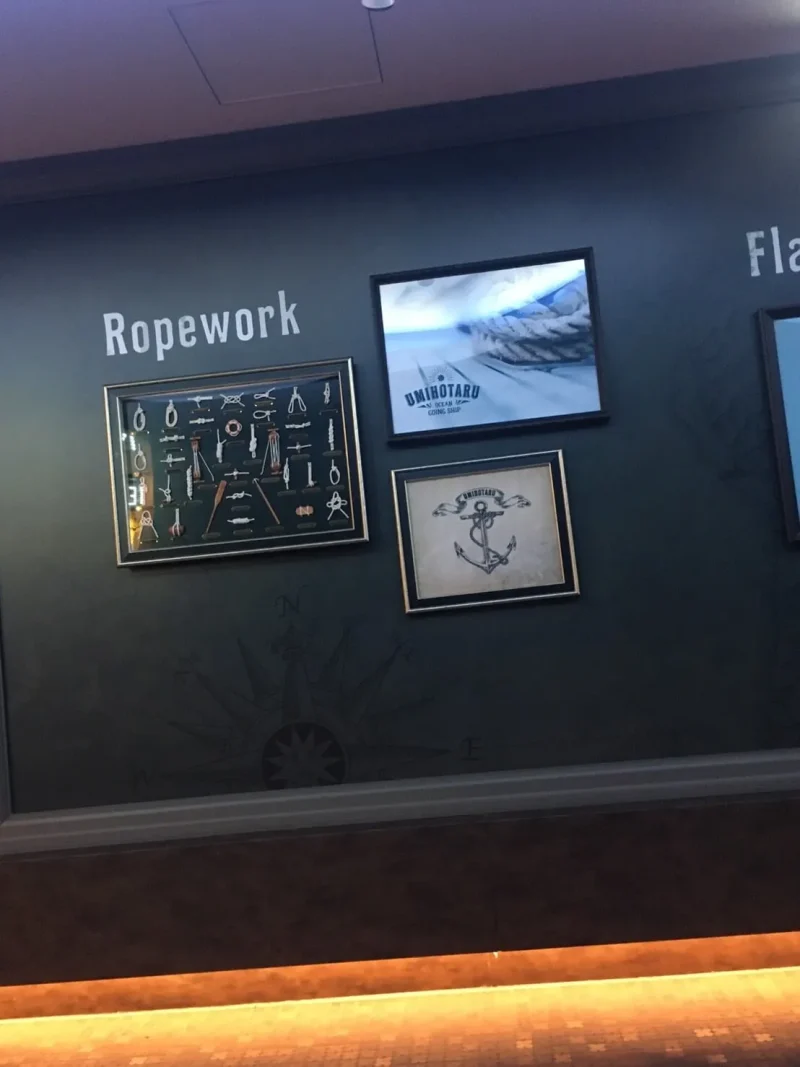 There was also a place to sit. The globe was so retrograde due to the time of day that I couldn't see his face or anything, so here's a picture of him.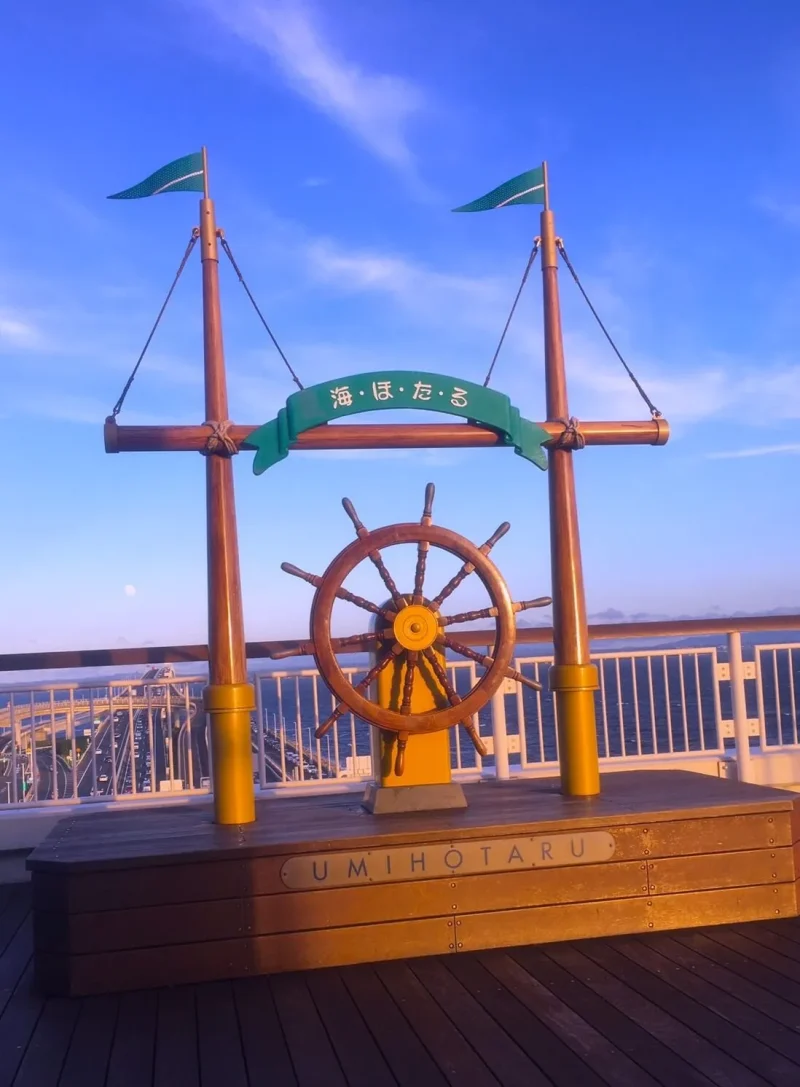 flower
I heard that flowers made by local high school students are displayed at Umihotaru.
You can check out the link below if you like.
↓↓↓↓↓↓↓
Flower-full movement in Umihotaru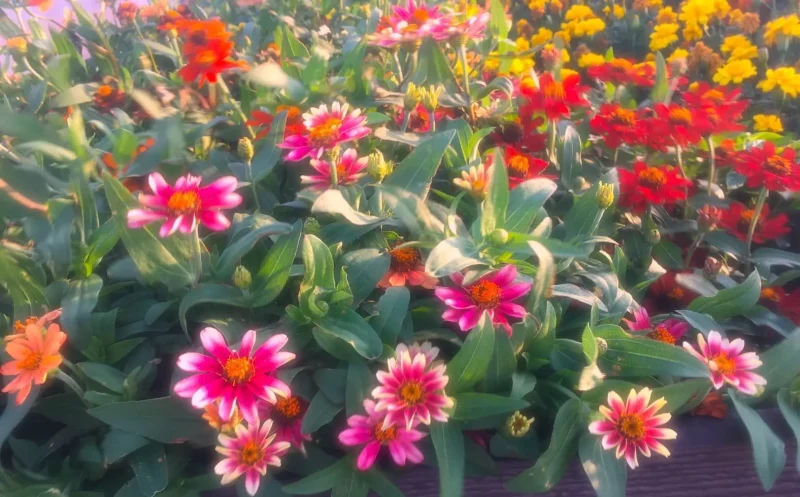 The flowers, white on the outside and pink on the inside, are also very pretty. I wonder what they are called?
It was nice to see the ocean up close. But the wind was so strong that I was worried my luggage and other things would be blown away. When it was windy at one point, I had to hold on to a stick or something while taking pictures.
I can't even put into words how blue the ocean is!
I was very moved.
Thank you so much for spending time with me.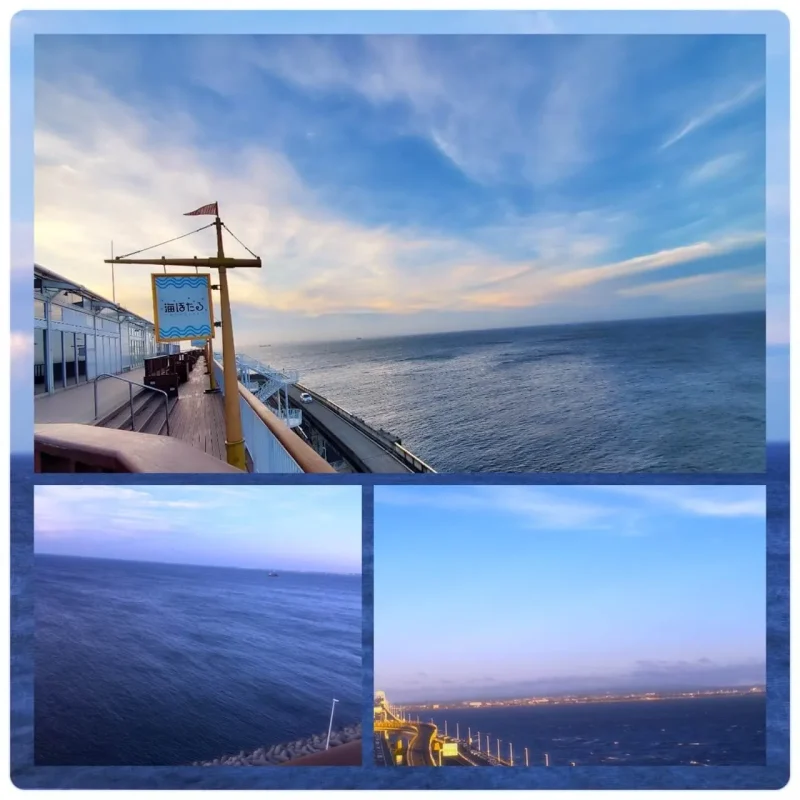 The automatic door with a push button to go out from inside was very convenient for wheelchair users because there were no steps.
There was also a ufo catcher that I wanted to try.
I also took a picture of the floor guide for your reference!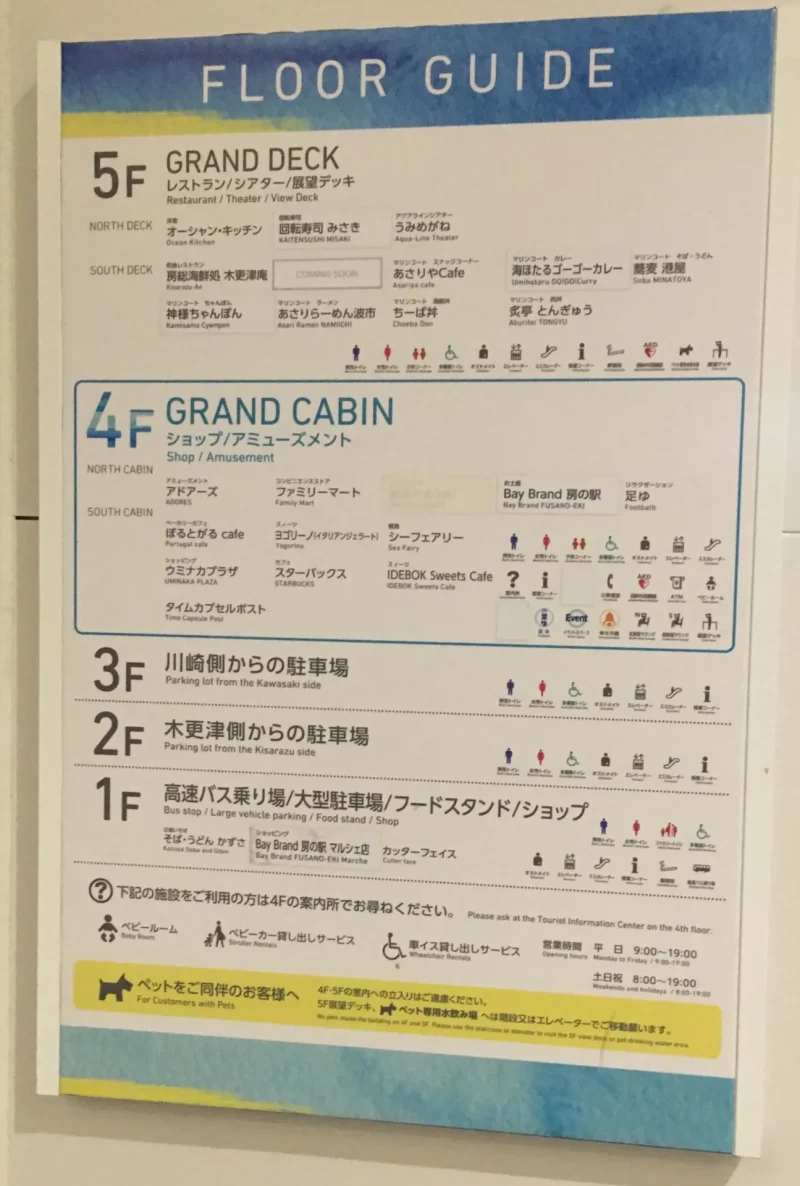 There are wheelchair markings (multi-functional toilets) and elevators on each floor, so you can go to any floor with peace of mind.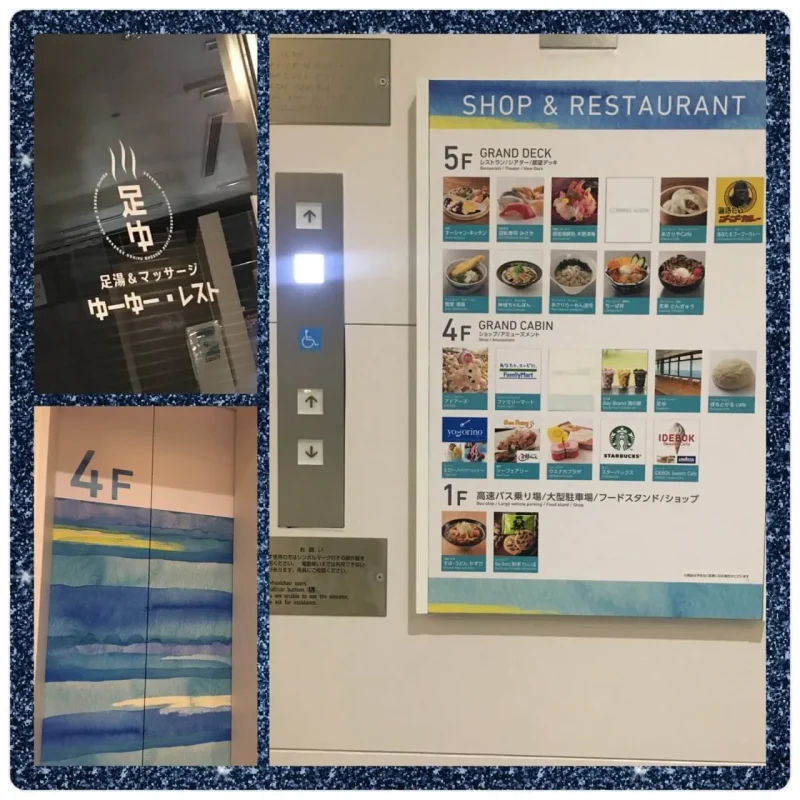 View from outside the Tokyo Bay Aqualine
I would also recommend the view from outside. Here are some photos.
Tokyo Bay Aqualine Bridge
I also saw the Tokyo Bay Aqualine in the evening before and after crossing it by car.
It is very dazzling, so you may need sunglasses if you are going out in the midsummer heat.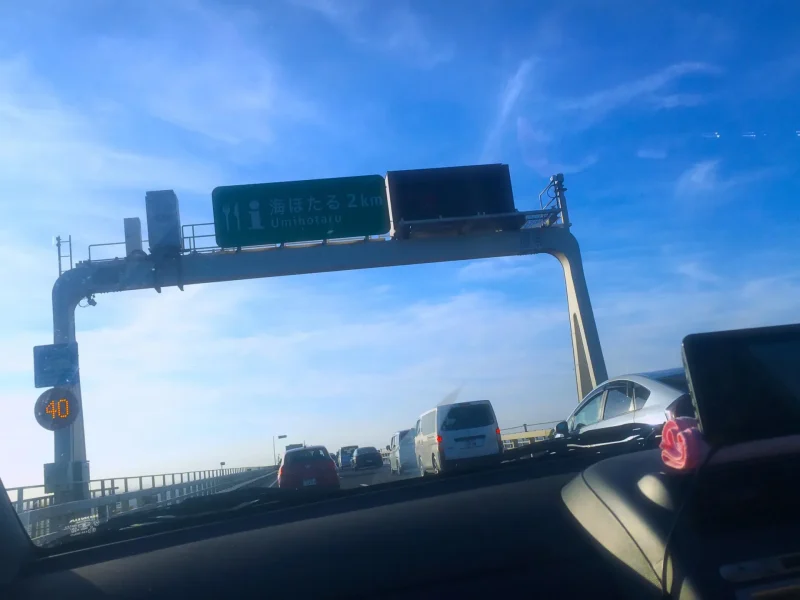 Incidentally, you can see a small Umihotaru parking area at the far left of the photo.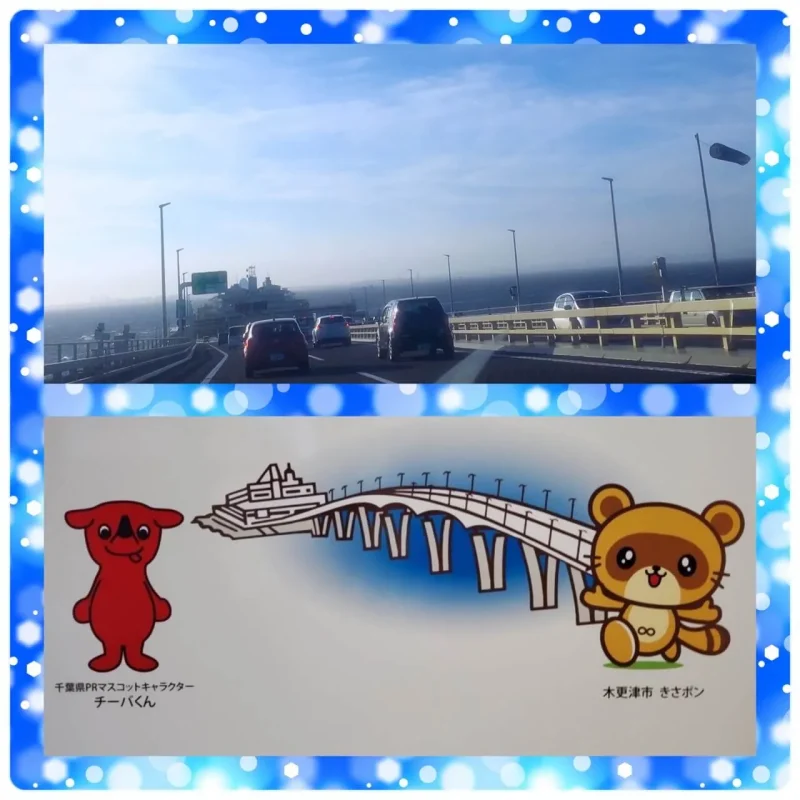 I was taking pictures exactly as the sign says.
I am so grateful to the person who drove me there.
Countryside scenery
Isn't the combination of the white bridge, the beautiful ocean, and the grass just too good!
It's a scenery unique to the countryside. It looks like something out of a movie.
I wonder if they were filming a drama here…?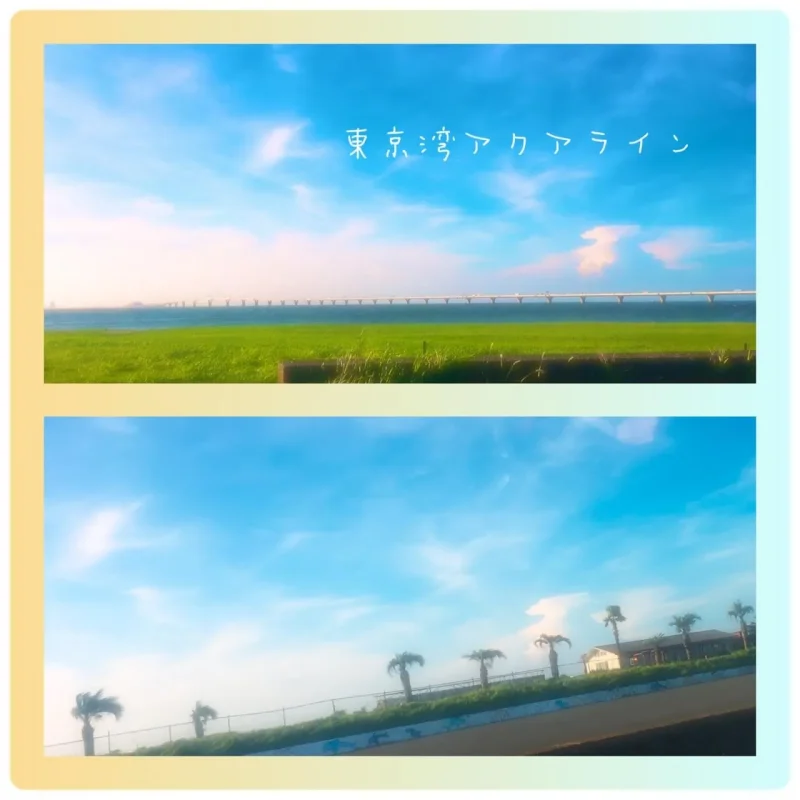 Conclusion
How was it? We have introduced some of the recommended scenery in photos and text when you cross the Tokyo Bay Aqualine and visit "Umihotaru".
Isn't it unusual to see "Umihotaru parking area" artificially built on the sea? It is a sightseeing spot that I would like to visit at least once.
In addition, I would like to go sightseeing in Boso Peninsula in Chiba.
If you want to do other sightseeing in this area, "Torisaki Seaside Park" and "Tokyo German Village" are also nice.
I hope this will be a useful reference for those who want to know in advance what places I recommend or feel like visiting.
Check here for the previous article on Umihotaru.