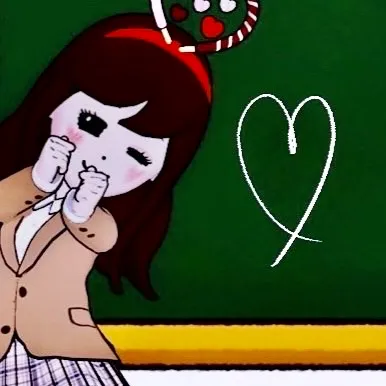 Koro
I'm Koro, a curious blogger in a wheelchair, and I'm the Director of Design and Systems at DisabilityLog. I love cute things, Disney, and fashion. I'm also interested in digital art and NFT!
How was the third breakfast edition of Tokyo Station Hotel?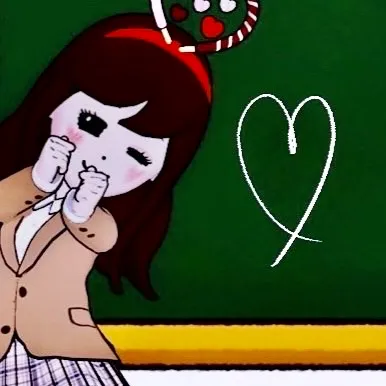 Koro
Tokyo Station Hotel's fourth exhibition is "150 Years of Railroads and Art
Just a few days ago, I went to see an exhibition that was being held at the museum (Tokyo Station Gallery) in the Marunouchi Station Building of Tokyo Station on my way home from a stay at the Tokyo Station Hotel. Although the exhibition has already ended, it was very rich in content.
150 Years of Railroads and Art @ Tokyo Station Gallery
Here's the poster! Well done.
The following is a quote from the official website regarding the outline, etc.
鉄道と美術の150年
東京ステーションギャラリーでは2022年10月8日(土)~2023年1月9日(月・祝)の間、展覧会「鉄道と美術の150年」を開催いたします。
東京ステーションギャラリー
東京ステーションギャラリーの公式サイトです。東京ステーションギャラリーは1988年から東京駅丸の内駅舎内で活動を続ける美術館です。開館以来、駅舎の構造を露わにしたレンガ壁の展示室と、ユニークな展覧会で親しまれています。
About this exhibitionABOUT THIS EXHIBITION
A journey that traces 150 years of railroad history with art.


Japan's railroad system, which celebrates its 150th anniversary this year, began service between Shimbashi and Yokohama in 1872. Coincidentally, the word "art" first appeared in 1872. (*) Railroads and art have been accompanying the flow of modernization in Japan for 150 years, sometimes being tossed about by the currents of modernization.

This exhibition will reveal the relationship between railroads and art through a variety of perspectives, including not only railroad history and art history, but also politics, society, war, customs, and more.

This is the Tokyo Station Gallery's most comprehensive exhibition to date, bringing together about 150 masterpieces of "railroad art" from about 40 locations throughout Japan, including masterpieces, controversial works, and problematic works.
(*) Previously known as "Sho-ga" (calligraphy and paintings). Noriaki Kitazawa, "Temple of the Eye" (Bijutsu Shuppansha, 1989)

https://www.ejrcf.or.jp/gallery/exhibition/202210_150th.html
Event Summary EVENT DETAILS
session
October 8, 2022 (Sat) – January 9, 2023 (Mon) *Some exhibits may be changed during the exhibition period.
venue
Tokyo Station Gallery Google Map
address
1-9-1 Marunouchi, Chiyoda-ku, Tokyo[Official Access MAP]
Hours
10:00-18:00 (last admission at 17:30) *Friday, until 20:00 (last admission at 19:30)
closed day
Mon. 
October 11, December 29 – January 1
Open on October 10 and January 2
admission fee
Adults 1,400 yen
High school and college students 1,200 yen
Free for junior high school students and younger
100 yen discount for those with a disability certificate (one accompanying person is free)
For the latest information and how to purchase tickets, please visit the museum's official website.
*This event is subject to change due to the prevention of the spread of the new coronavirus.
The Tokyo Station Gallery reopened on October 14, 2012 (Railroad Day) after a six-and-a-half-year absence. 2022 marks the 10th anniversary of the completion of the preservation and restoration of the Marunouchi Station Building of Tokyo Station.
TEL
03-3212-2485
URL
http://www.ejrcf.or.jp/gallery
discount coupon or ticket
http://www.ejrcf.or.jp/gallery/campaign.html
https://www.artagenda.jp/exhibition/detail/6655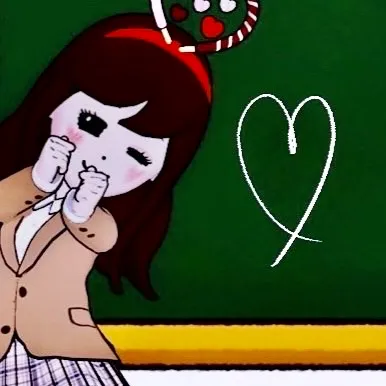 Koro
A station attendant, who has always been very helpful to me, told me that she was staying at the Tokyo Station Hotel and that she had gone to see the "150 Years of Railways and Art" exhibition at the Tokyo Station Gallery.
I decided to go, as it was a good opportunity for me to see the exhibition, as long as one caregiver was free.
I was a little disappointed to find out that the disabled person with a disability certificate could get a 100 yen discount…
We purchased our tickets in advance from the Tokyo Station Gallery's official website! (It seems that the exhibition changes about every two months.)
(The exhibition content seems to change about twice a year.) When we actually went to see the exhibition, there was an elevator, and the order of the wheelchair route was slightly different, so we did not feel it was that inconvenient. I don't know if there were areas we couldn't see, though.
Information near the entrance of Tokyo Station Gallery
Tokyo Station Gallery is located directly connected to Tokyo Station (in front of the Marunouchi North Exit ticket gate of JR Tokyo Station).
Nearby, there was a powerful actual poster, and bam!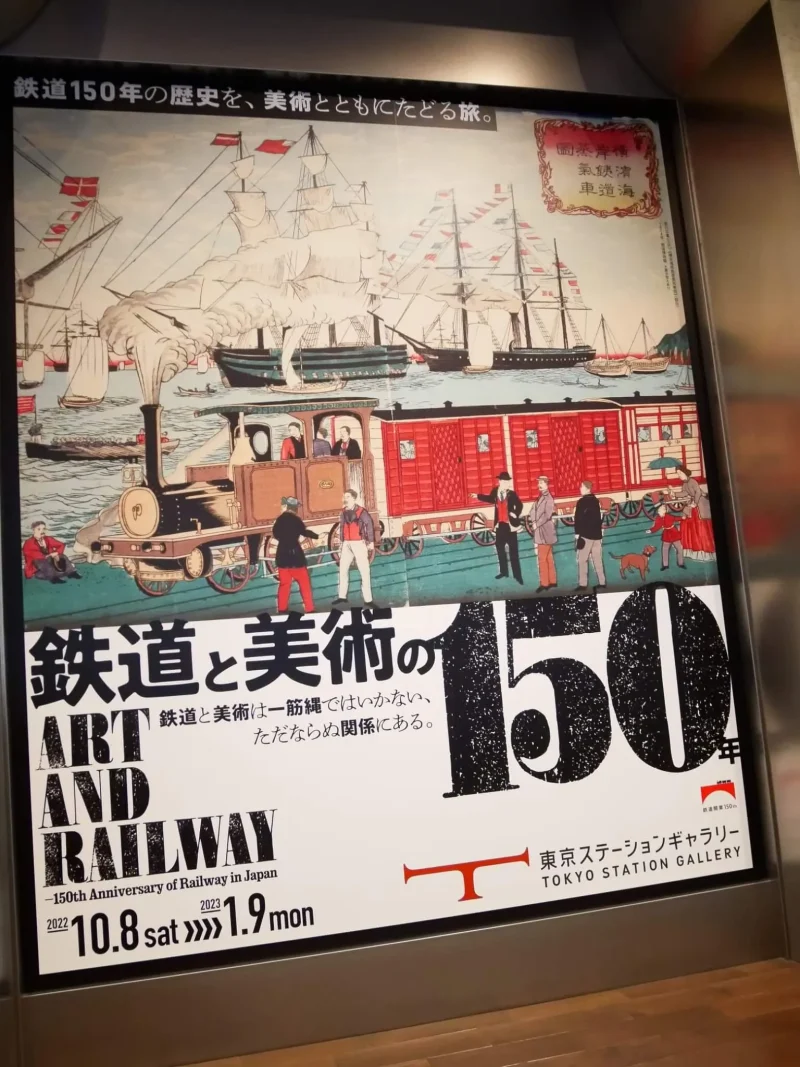 There was even a sideways version!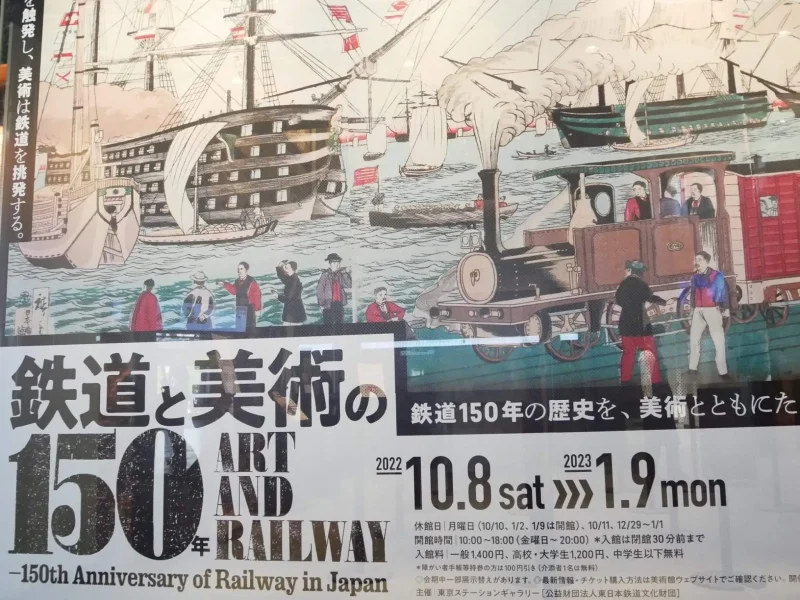 The area around the gallery looked like this. It's so massive!
Pamphlets and Handouts
For reference ↓ what was handed out on the day of the event.
The booklet, a mini-brochure, was foldable and portable!
What can be photographed
We also received a small piece of paper with a warning.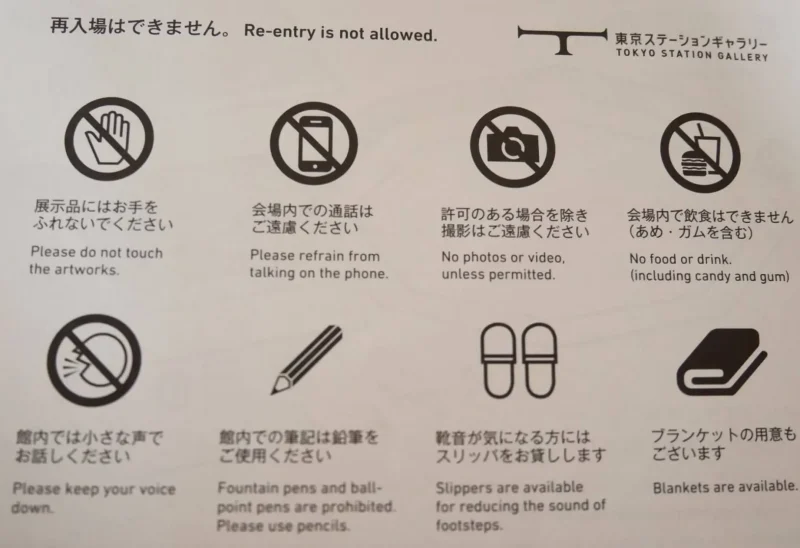 The corridor where the exhibits were displayed could be photographed!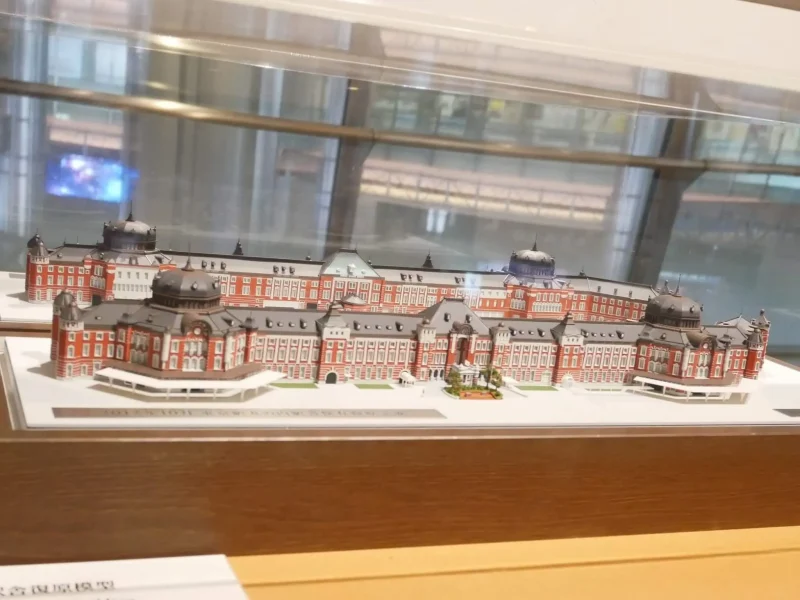 Not only this, but many other items were displayed with documents and original sizes.
museum route
The Tokyo Station Gallery's route is as follows.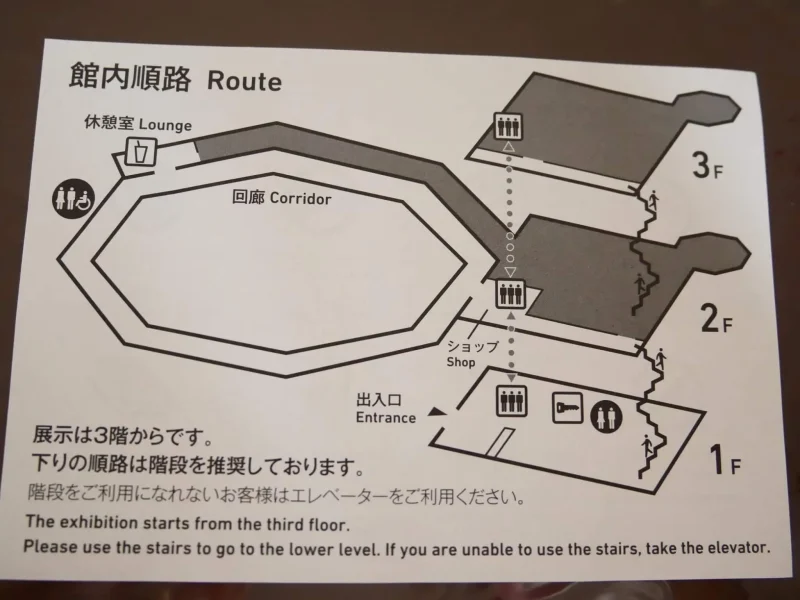 You will normally be guided to the stairway route, but those who cannot use the stairs, such as those in wheelchairs or with disabilities, may use the elevator. In that case, please note that you will be taken to a different route for viewing.
Along the way there are corridors, rest rooms, and a store!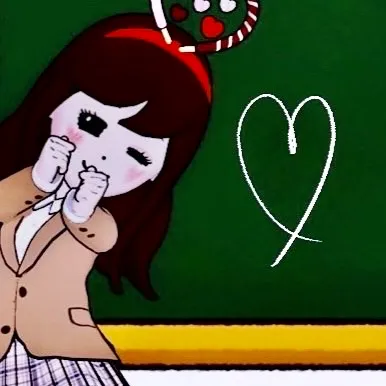 Koro
This is a summary of the Tokyo Station Gallery's limited-time event "150 Years of Railroads and Art". While I am studying design, I am also involved with railroads, which are close to my heart, and from both of these points of view, it was a valuable opportunity for me to learn many things through photographs and actual items. The tour lasted about an hour, but I think it was well worth it because of the many wonderful works on display.
*Past series of Tokyo Station Hotel series are here.