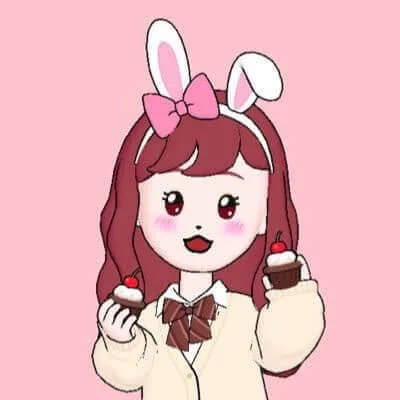 Usa
I'm Usa-chan, the "wheelchair x beauty" funny x model! In DisabilityLog, as a SNS influencer, I hope to provide lots of useful information for people with disabilities. I will also enjoy providing information about beauty, travel, sightseeing, music, photography, and other hobbies.
Here are some of the best bread and cake stores in Chiba.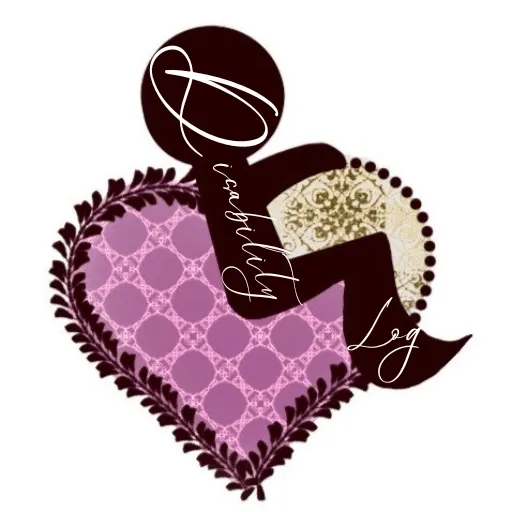 DisabilityLog
Defi Boulangerie & Patisserie store sells not only bread and pastries, but also cakes.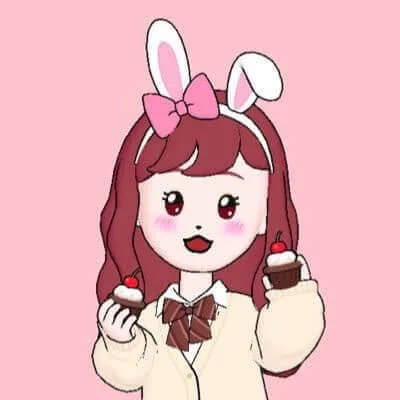 Usa
I was happy to go there because it was the first time a café had opened and I wanted to visit it so badly.
[Chiba] Introduction of the delicious cafes at Defy Boulangerie & Patisserie
Defi Boulangerie & Patisserie sells not only delicious breads and pastries, but also cakes.
We went to the cafe for the first time in August 2023.
Here are some of the foods we ate at the café and the seating inside the restaurant.
Usa-chan eating a hamburger at the cafe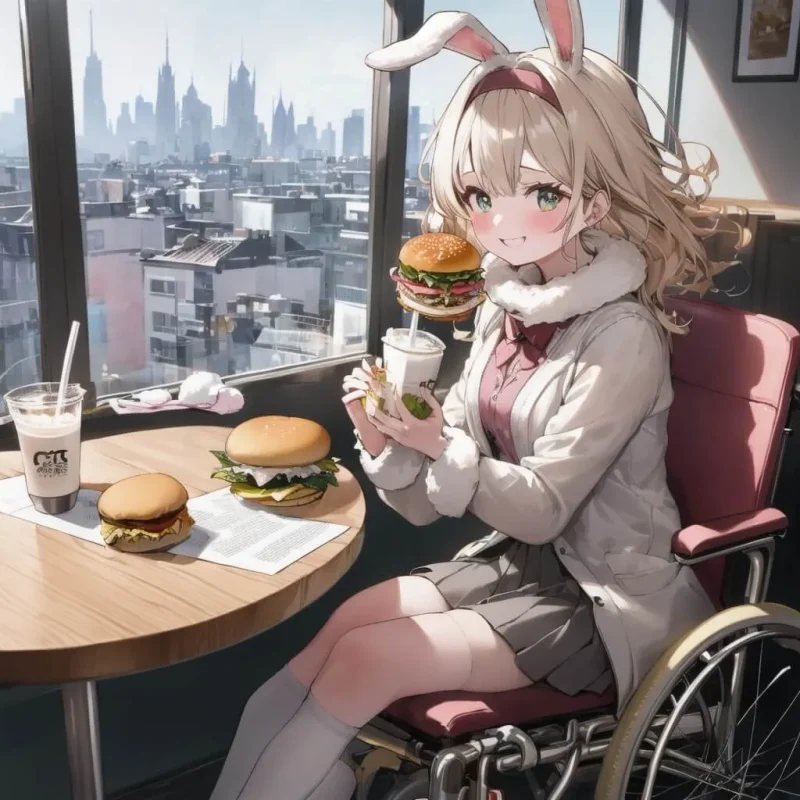 The cafe is not located in Tokyo, but in Chiba City, Chiba Prefecture.
Past articles on Defi Boulangerie & Patisserie
In the last issue, I introduced some delicious breads and pastries and details about the store!
Please see the article below for more details about the store.
↓
●【Chiba】Introduction of the delicious breads at Defy Boulangerie & Patisserie
●Introduction of Defi Boulangerie & Patisserie pastries
●Introduction of Defi Boulangerie & Patisserie cakes
Superb hamburger set
Here is a set of very good hamburgers.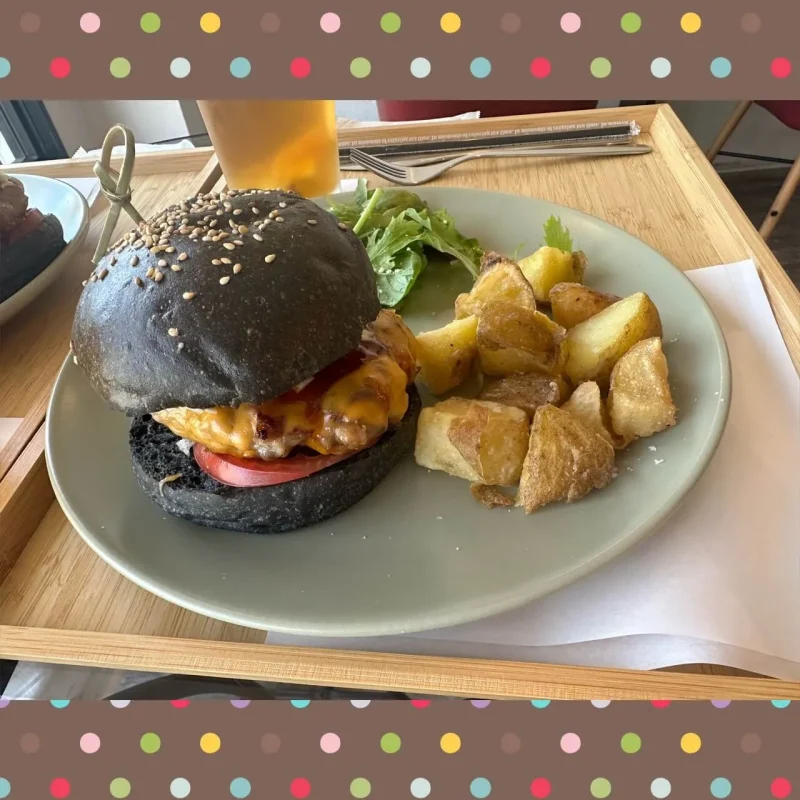 Fluffy black bun with charcoal, fresh coleslaw with a hint of lime, and to top it off, an addictive taste of cheddar cheese ‼️ garlic and spices in a handmade patty that I studied under the chef!
and it was really very good.
Isn't it also very unusual to have a black hamburger?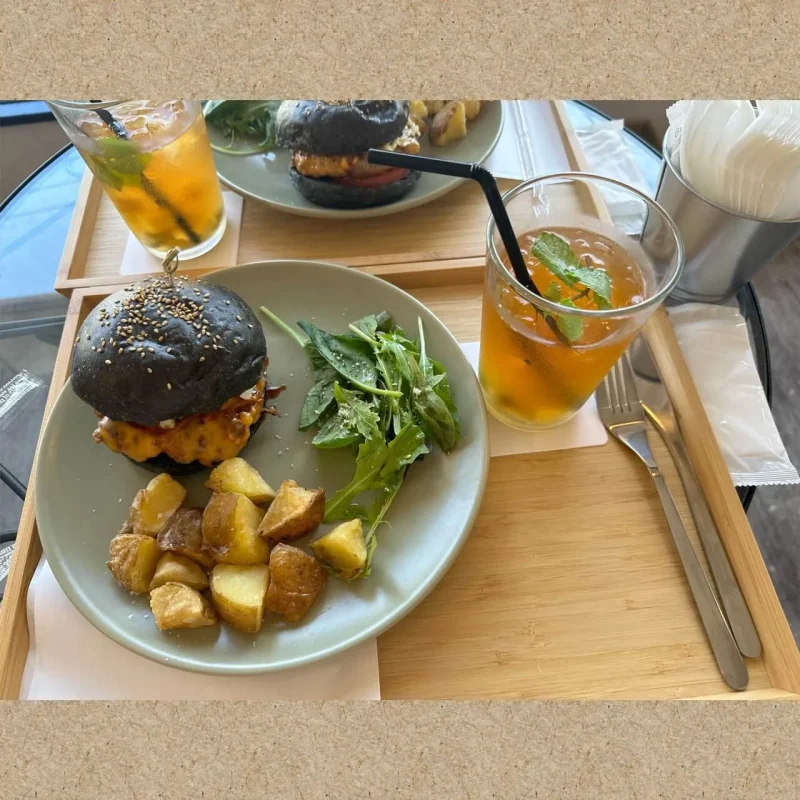 We dined at a table for two.
Product Details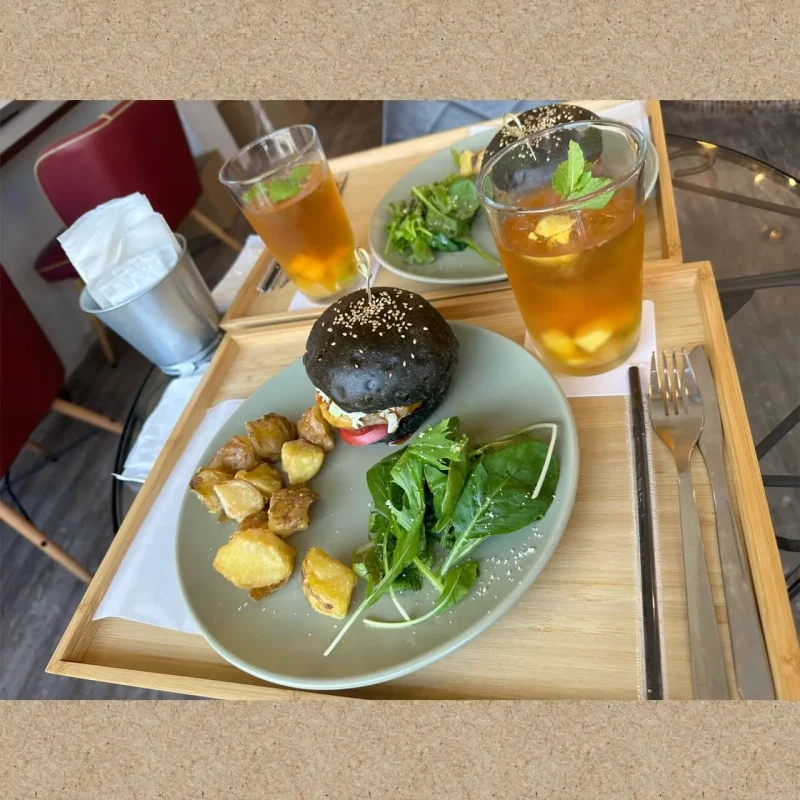 ※Set sales only.
Includes burger, mini salad, fries, and drink
Price: ¥1500 + tax
From what time, the time is
Limited hamburger shop on Wednesdays and Thursdays from 11am to 2pm.
Seating is by the hour!
Takeout available
Reservations recommended for both eat-in and take-out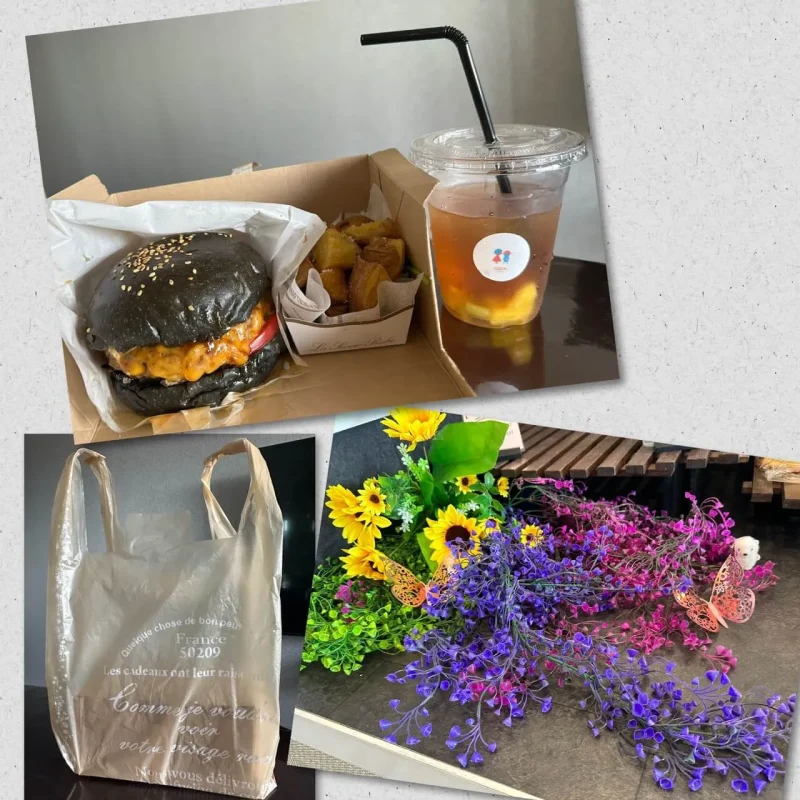 It said that it may take 10 to 15 minutes for take-out without a reservation.
I was told that the service would end as soon as they were sold out, but since I had called in advance to make a reservation and went to the store, there were products available.
Background of the restaurant and food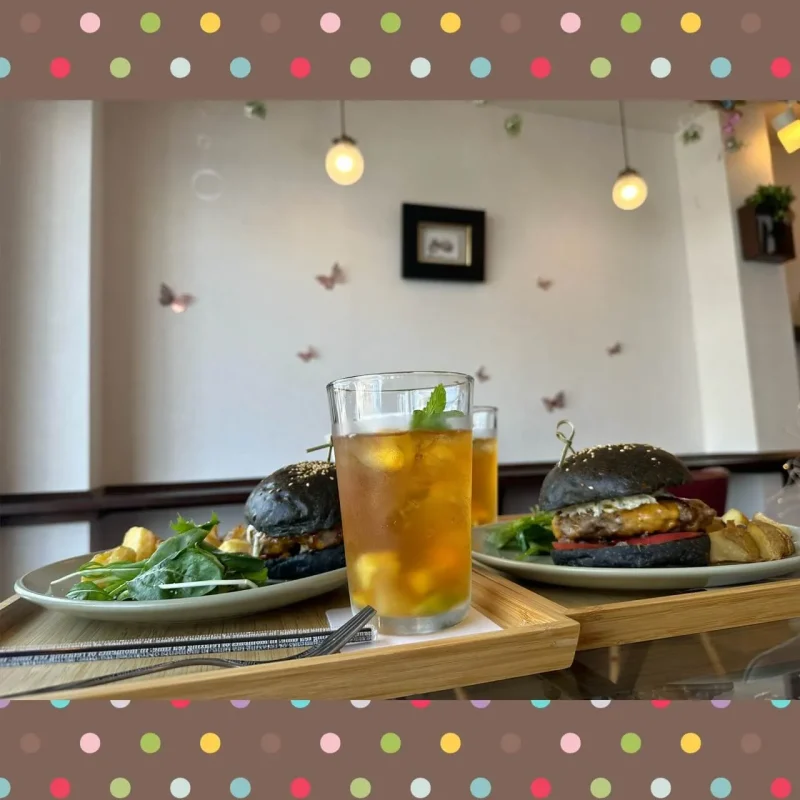 The background of the restaurant and the food were wonderful.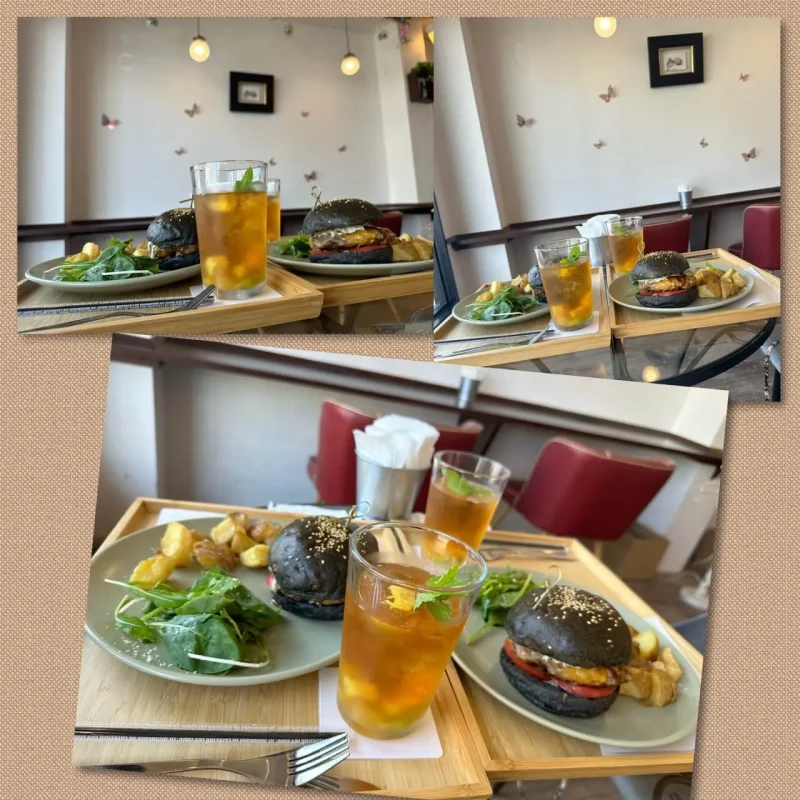 That's so Insta-worthy! I can tell it's so delicious!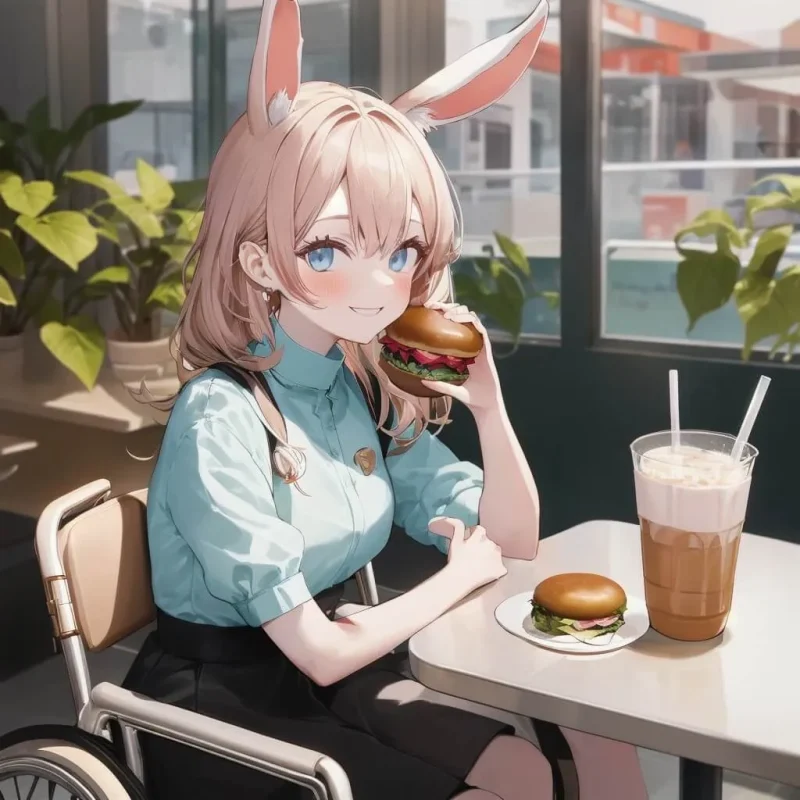 Seating in the restaurant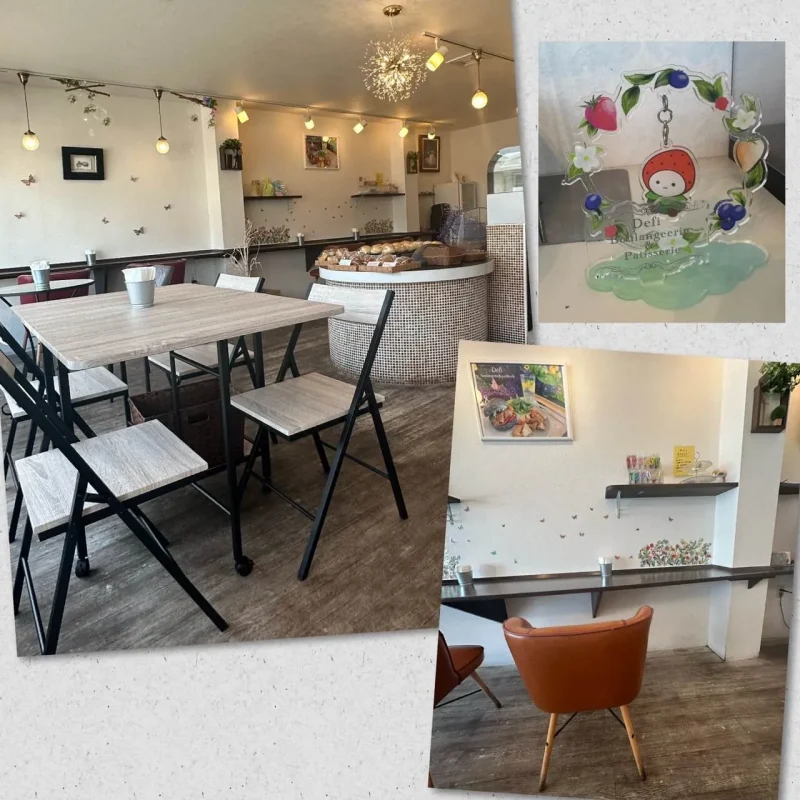 This is what the seating in the restaurant looked like.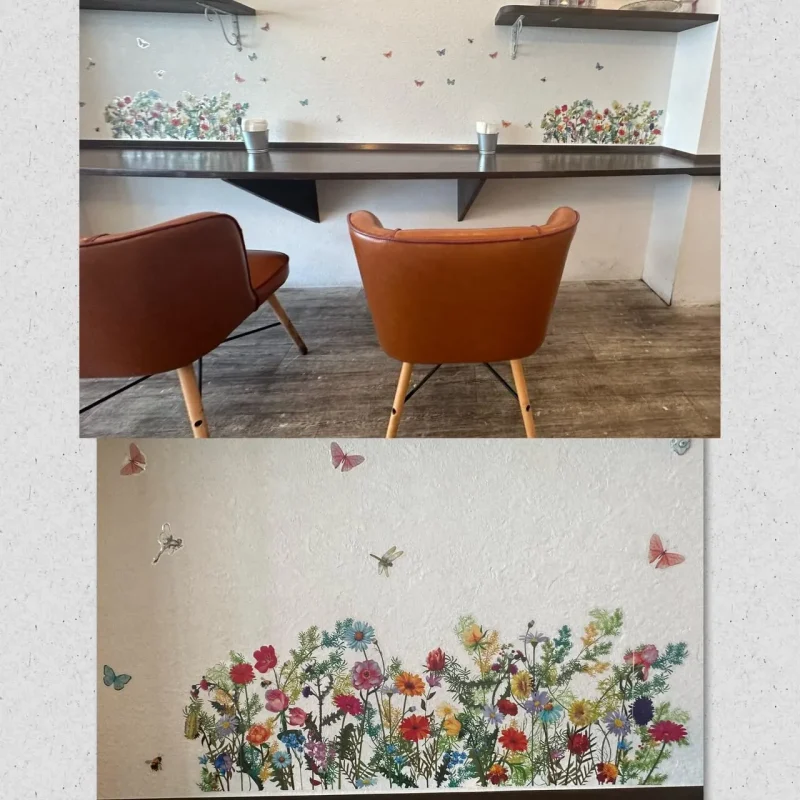 If I ever go there again, I would like to eat at this seat with the flower pattern!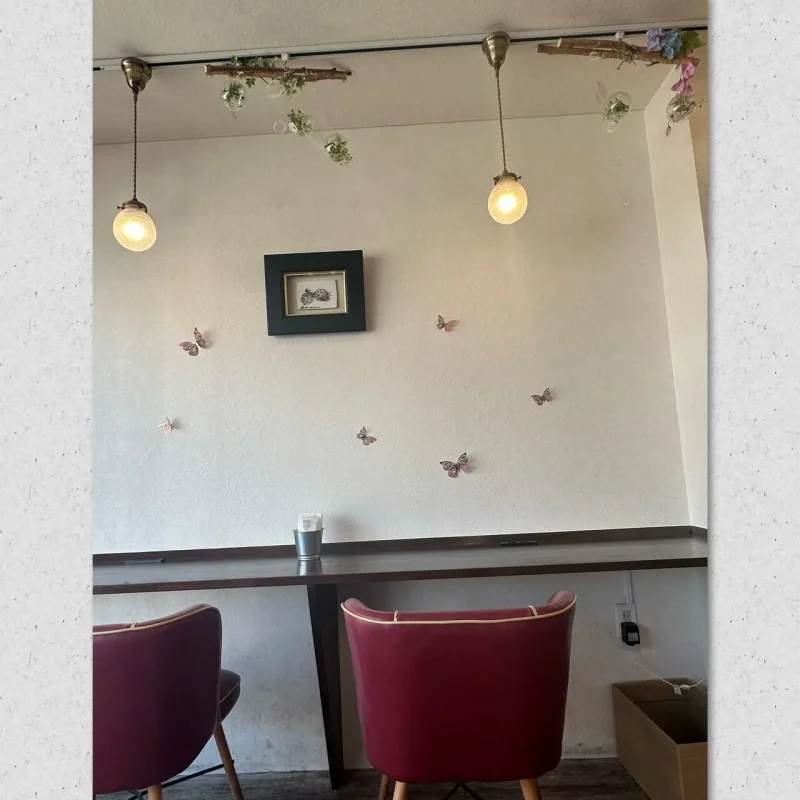 I wish I could eat at the butterfly table! It would be more photogenic if the cake came with butterflies!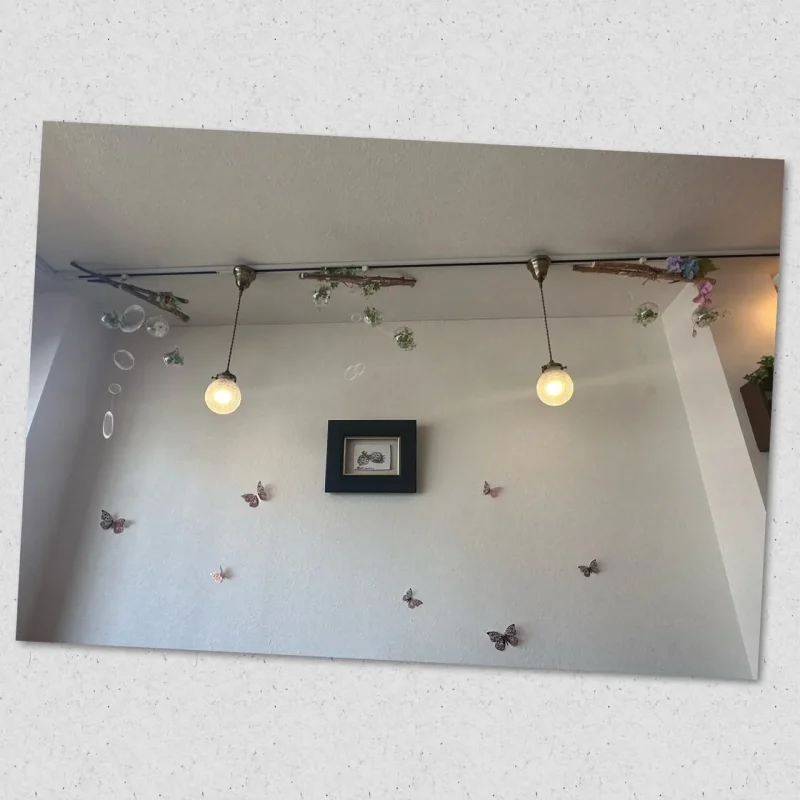 Strawberries and butterflies are cute!
In addition, there was a restroom (toilet).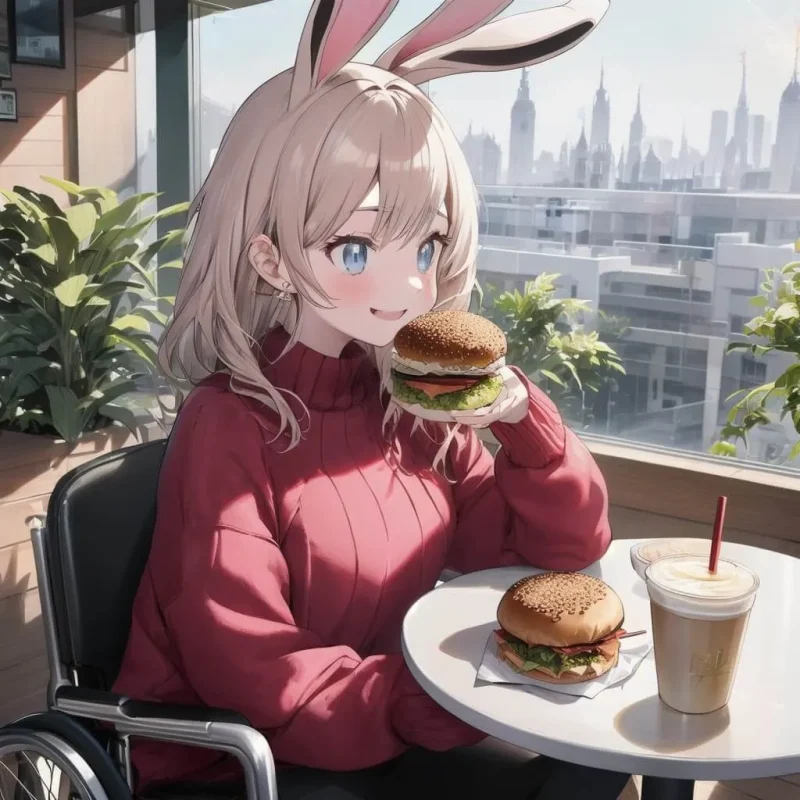 They were happy to hear that the burgers were delicious!
You should all go and check it out!