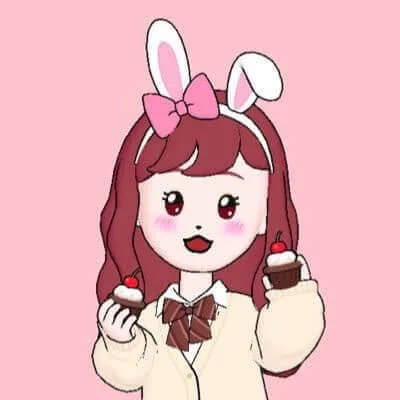 Usa
I'm Usa-chan, the "wheelchair x beauty" funny x model! In DisabilityLog, as a SNS influencer, I hope to provide lots of useful information for people with disabilities. I will also enjoy providing information about beauty, travel, sightseeing, music, photography, and other hobbies.
I've seen colored masks from various manufacturers since the corona went viral.
I usually wore white masks, but since Corona became popular worldwide, many people are wearing various kinds of masks such as colored masks, patterned masks, handmade masks, cloth masks, etc.
As of October 2022, though, in some countries overseas, everyone is not wearing masks, as if the corona has already gone away.
That is indeed the land of ninja. It is Japan.
Will it continue forever even after Corona is over?
Advantages of Wearing a Mask
There is the pollen season, and I don't want others to see my face from the original, and I don't have to wear makeup, so it makes short work of it. It reduces the risk of smelling something strange. PR declarations that you don't want to approach people with your mask on?
It seems that some people will continue to wear masks for various reasons even after the corona subsides.
Disadvantages of wearing a mask
Unable to see statements in a person's mouth.
Difficulty in breathing due to wearing it all the time. It affects my body.
There are advantages and disadvantages to wearing a mask, so I think it is good to have a free thought about it.
I think it is strange to be judged by others.
(*Except during infectious disease outbreaks.)
Criteria for selecting a mask
There are many things to consider: "number of pieces, function, in-store or online."
Please take a look at our blog to see the colors of our products, if you are not sure about the color.
Masks to be introduced
There are two masks I would like to introduce.
"Stylie Mask" by Yamato Kogyo Co.
30 pieces bi-color cord (set of 6 pieces each of 5 colors)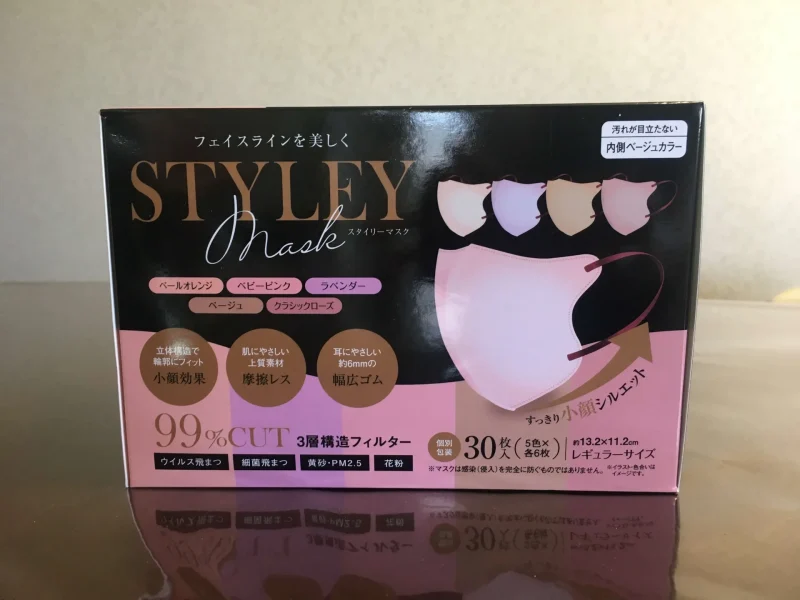 リンク
You can buy it on Amazon from this site here. If you want it, please buy it.
There are other reasons too…
For example, when you are in a job that doesn't allow bright hair color, it's a good idea to use a mask to express the impression of color on your face.
It is one of the ingenuities of fashionable women to express the impression of the face in color with a mask.
It also makes your face line beautiful and gives you a small face effect.
use
・Three-dimensional structure fits the face
Fitted to the face.
・Skin-friendly material
I appreciate that it doesn't rub.
・Gentle to the ear.
Thanks to this, my ears don't hurt.
Mask Color
Clockwise from right
Baby pink
Pale Orange
Lavender
Beige
Classic Rose
Five types are available.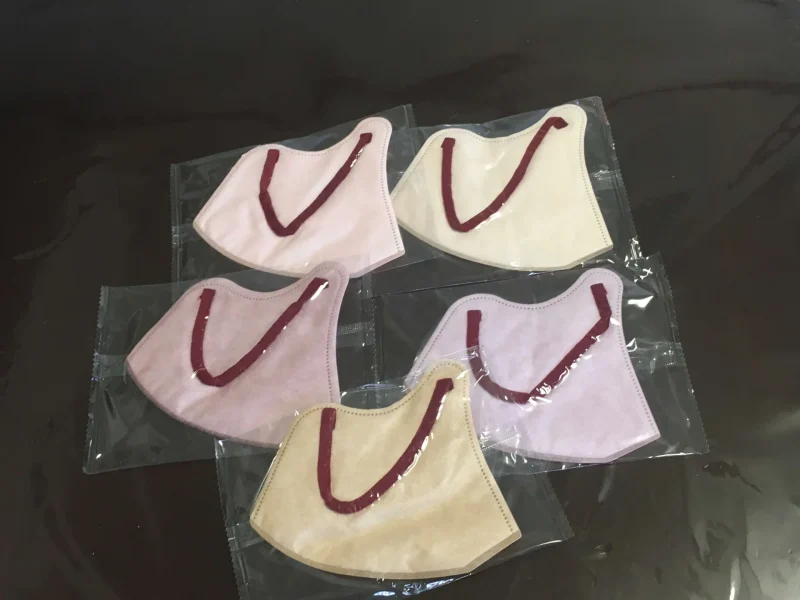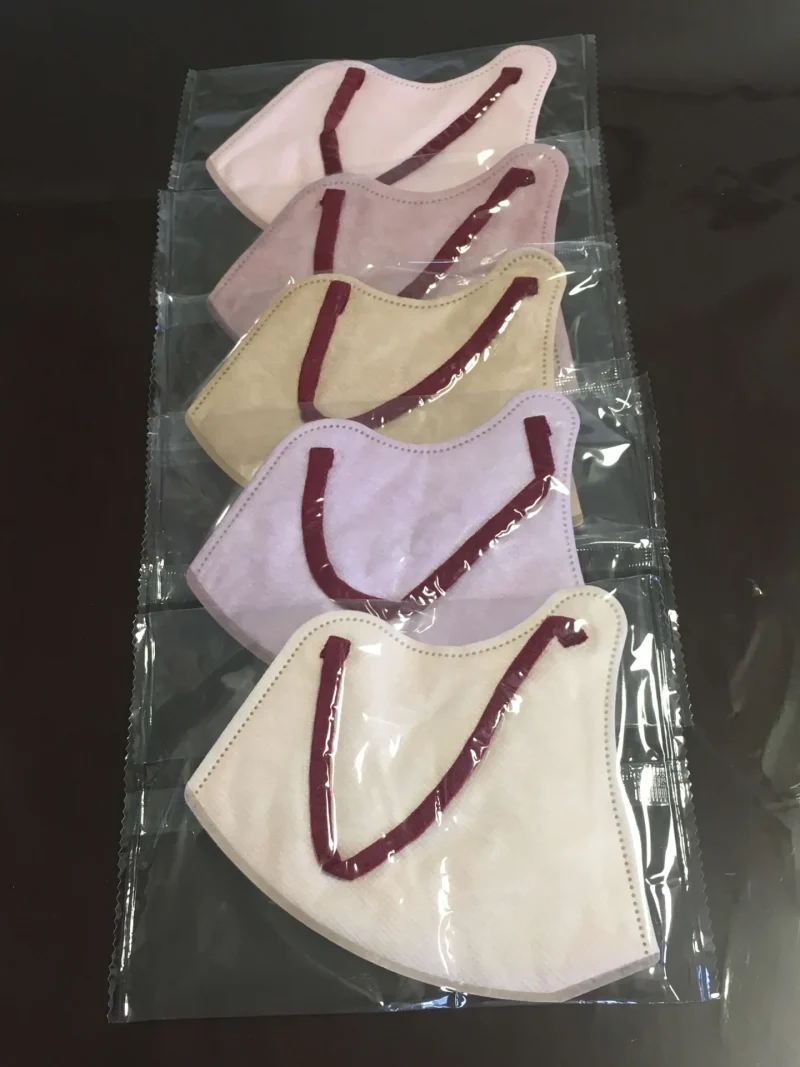 The colors are very fashionable and recommended for women.
It comes in so many different colors that it is hard to decide which color mask to use every day.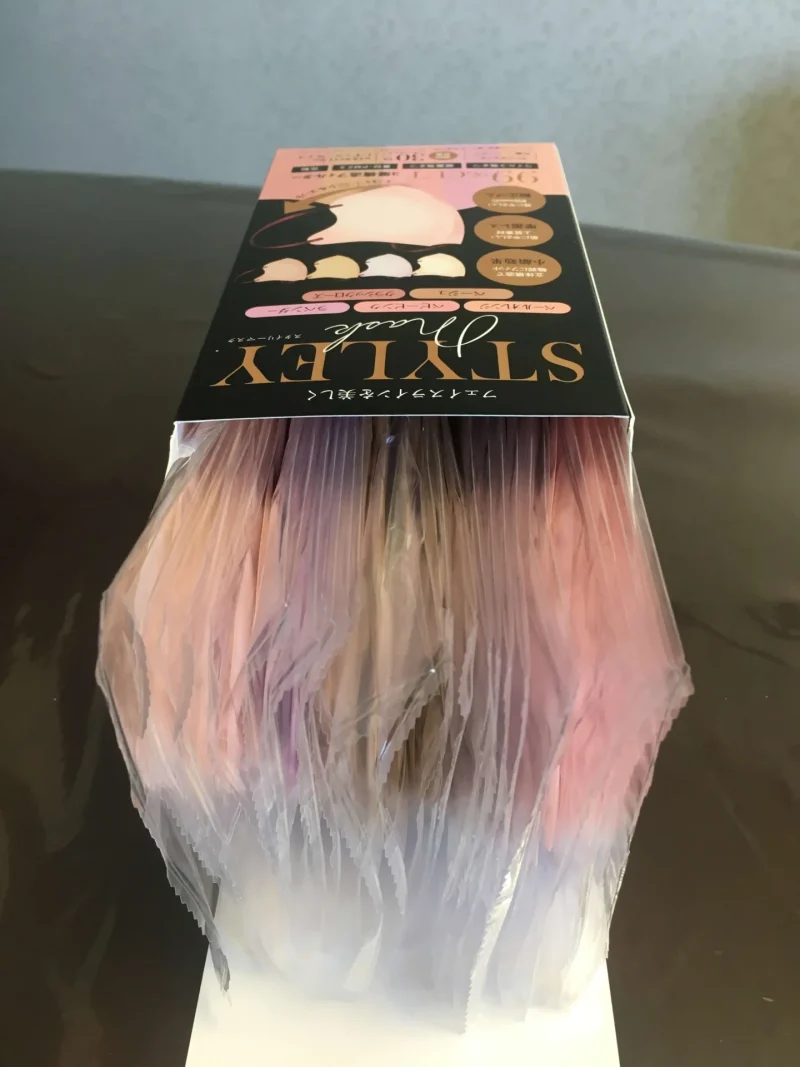 The three-layer construction seems to guard against droplets better than ordinary masks.
Iris Oyama's individually wrapped colorful masks "Bifit Mask"
Autumn Mask Cheek Mask Blood Color Mask 7 Pieces PK-BFC7SSB Silk Beige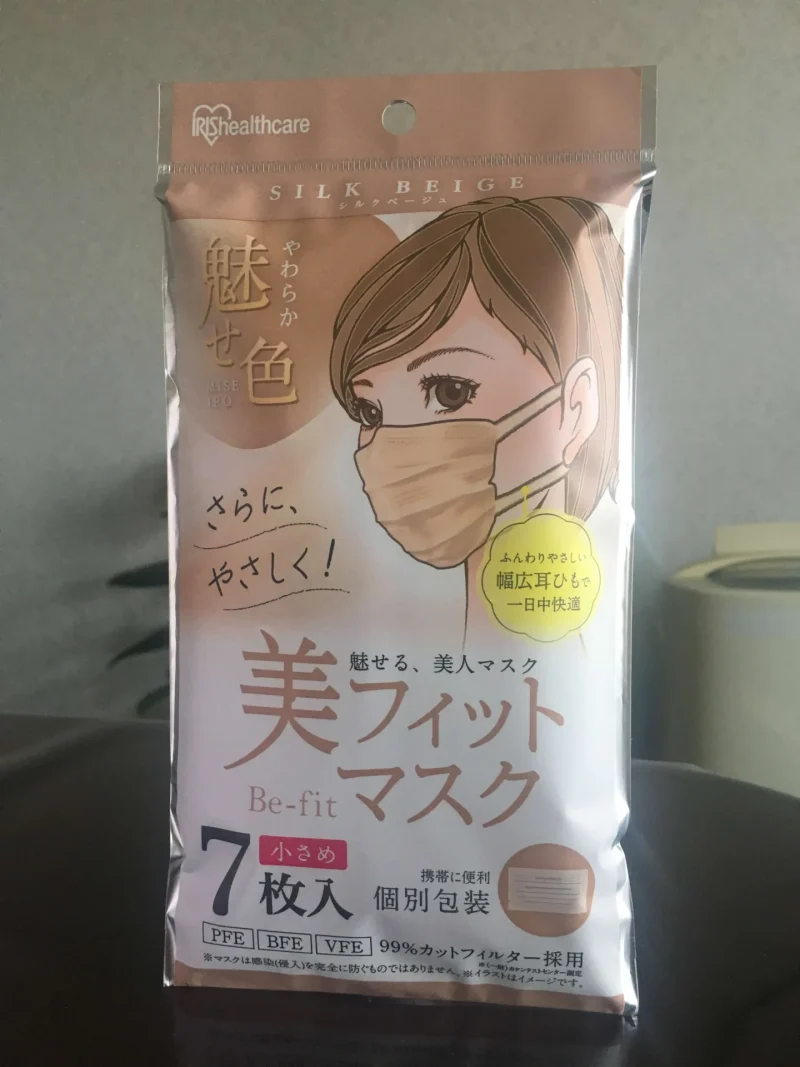 リンク
The color of this mask is just perfect for the fall season.
I highly recommend it because the straps that go over the ears were of the elastic type, so the ears do not hurt from wearing it for a long time, the 3D wire effect creates an ideal profile line, and most importantly, it is easy to breathe even when wearing the mask.
The color I chose is the "Silk Beige" color mask.
There are many other colors to choose from. There are about 10 different kinds just by looking on the Internet.
https://www.irisohyama.co.jp/mask/
If you like it, we are having a "Sale on Amazon" and this 70-pack is a better deal.
リンク
use
・The "small face cut shape" leads to a beautiful impression in both front and side profile.
It is nice that it fits your face, as regular masks do not have a size that fits the width of your face perfectly.
・You can use it according to your fashion and makeup.
Seven masks of various colors are contained in one small bag, so you can match them to the clothes you wear.
Mask Color
Pink beige
Rose gray
Silk beige
Olive khaki
Ash gray
There are small and normal size masks.
There are small and normal sizes, but I bought a small size mask because I have a small face.
There are 7-packs and 30-packs.
All the masks that you can see the color of the masks from the product are only available in the regular size.
Pistachio
Sand beige
Ash pink
Sweet Rose
Apricot
Shavon
Coconut ash
Nuanced gray
There are 8 kinds of colors. I liked all the colors because they were all unusual.
I heard that this was the color of the Bifit Mask '22. I enjoy looking at the products because there are masks in fashionable colors these days.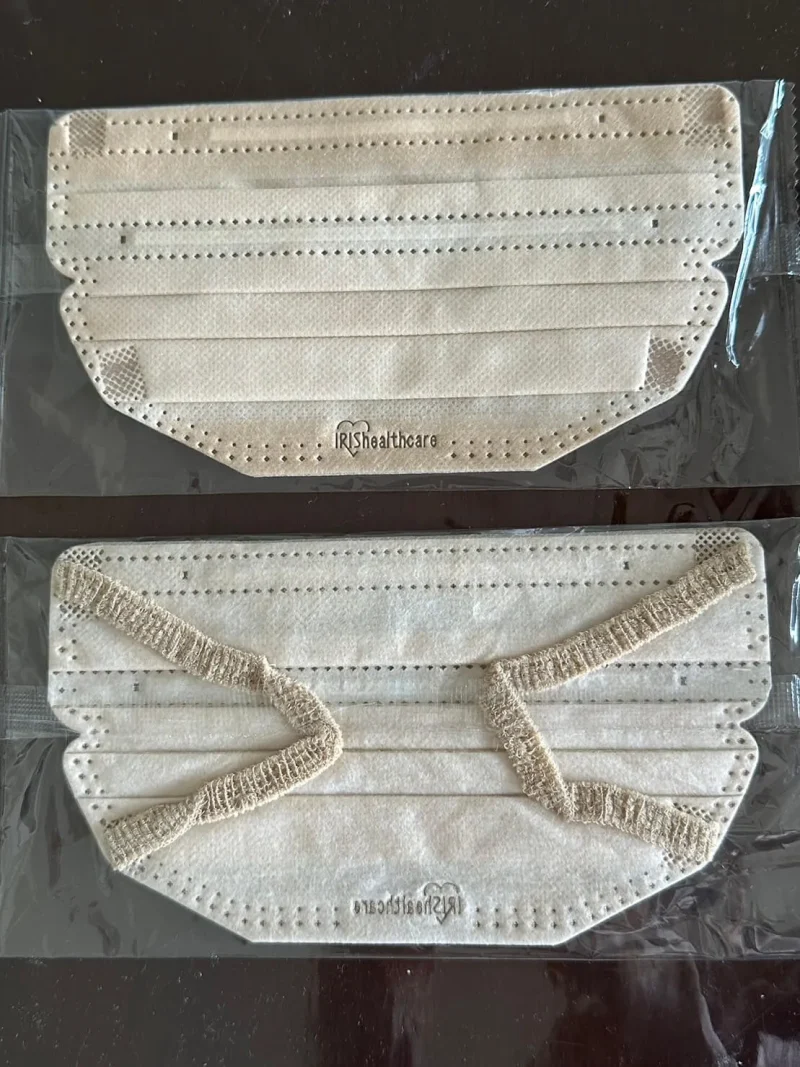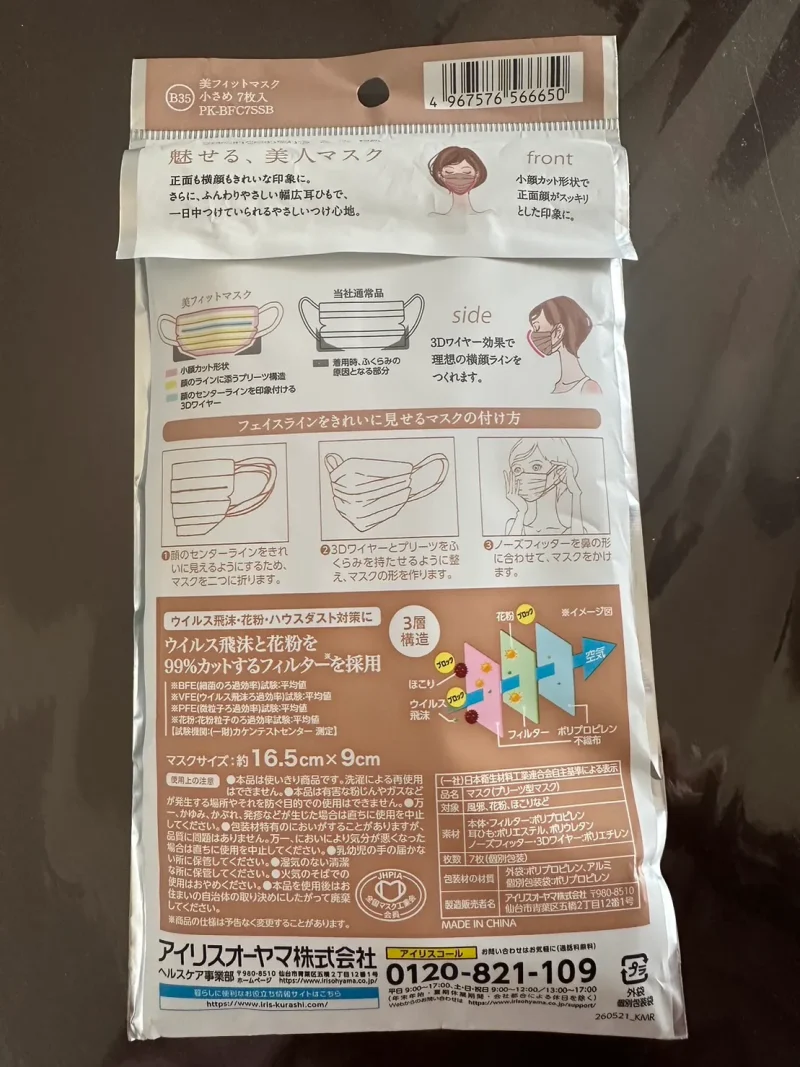 This product also has a three-layer construction, so it seems to guard against droplets better than ordinary masks.
It is recommended for use against virus droplets, pollen, and house dust.
リンク
Masks are necessary items for the coming season as it is getting colder, there is a flu epidemic, infectious disease outbreaks, and pollen season.
Every year around this time, we have "Amazon Time Sale", so please purchase stylish masks from Amazon and enjoy autumn fashion.