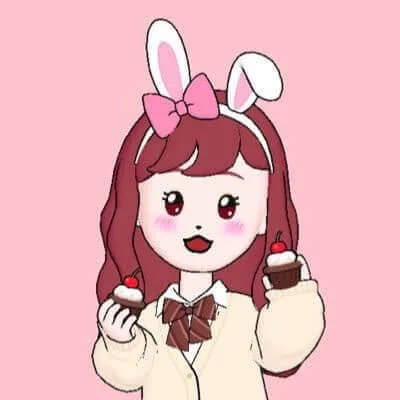 Usa
I'm Usa-chan, the "wheelchair x beauty" funny x model! In DisabilityLog, as a SNS influencer, I hope to provide lots of useful information for people with disabilities. I will also enjoy providing information about beauty, travel, sightseeing, music, photography, and other hobbies.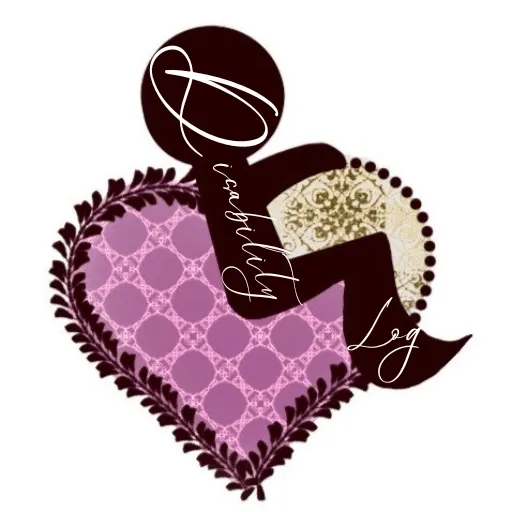 DisabilityLog
I would like to have a fan in the summer time! When you have a disability, it is sometimes difficult to get a fan for a long period of time because it cools you down considerably.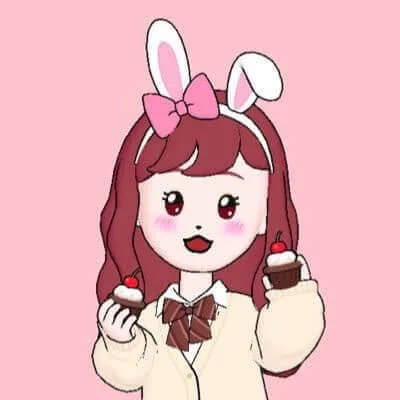 Usa
That's right. I'll introduce you to a special rotating stand for Francfranc fans that you can keep at work or when teleworking ♡.
Fans are indispensable in mid-summer.
Exclusive rotating stand for Aurora of Francfranc fans
The Francfranc fan Aurora was released in 2022, but the exclusive rotating stand for the Francfranc fan Aurora is a new product released this year in 2023.
With the exclusive rotating stand for Francfranc fans, you can use the fan for a long time without being exposed to the fan's wind by purchasing the exclusive "rotating stand" separately from the fan itself.
This item is especially useful in the office or when teleworking.
The main body of a Francfranc electric fan and the dedicated rotating stand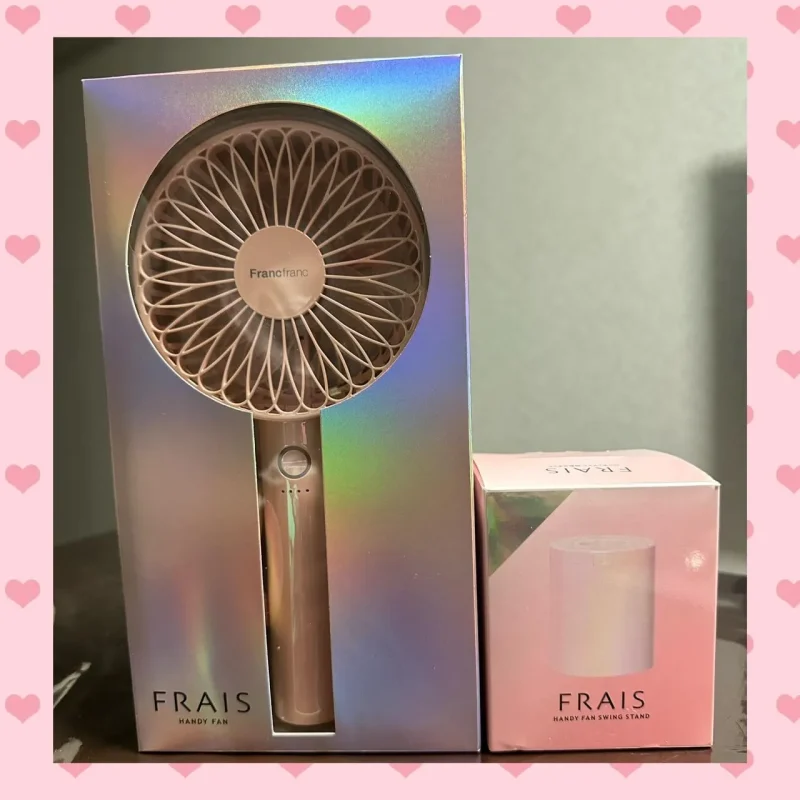 The main body of the Francfranc fan and the special rotating stand are all in Aurora Pink.
In the previous issue, we introduced the main body of the Francfranc fan.
●The stylish and cute Francfranc fan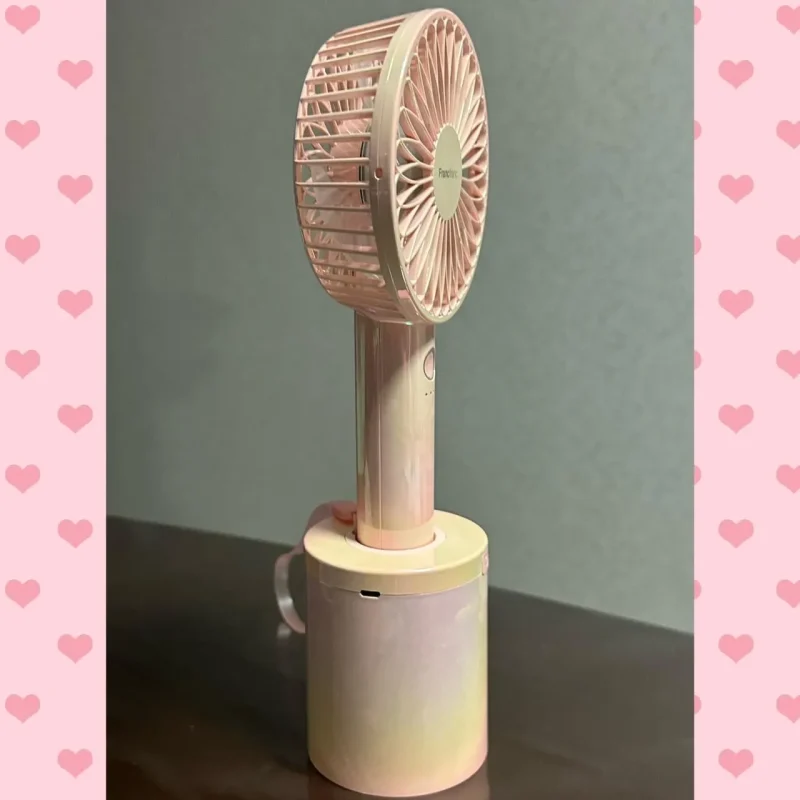 The USB cable can be plugged in from here, so when driving in a car, it is the same size as a plastic bottle holder, so it can easily fit in there and rotate, which is very useful in the hot summer.
The good thing about the special rotating stand
A handy fan is a portable fan that can be carried around. They are gaining popularity because they are easy for anyone to use, without the need to fan yourself like an uchiwa or fan.
Also, because many are compact enough to fit in a bag, they can be used in a variety of situations, such as while going out, outdoors, and at festivals.
The best thing about the special rotating stand is that it
Swing function added to popular handy fans
This stand with a rotating function is recommended for those who do not like to be continuously exposed to direct fan wind or for use at a desk for long periods of time at work, etc. There are two rotation angles: 90 degrees and 180 degrees. You can choose the angle according to your preference.
In addition, since the stand is taller than the charging stand attached to the FLEHANDY FAN itself, when placed on a desk, it can be placed right around your neck.
A pleasant breeze for driving
The diameter of the rotating stand is the same as that of a PET bottle, so the entire stand can be placed in a car drink holder.
By creating a breeze inside the car, air circulation is created, supporting a comfortable drive.
Notes on the dedicated rotating stand
When using the rotating type, it is not a rechargeable type, so please connect it to a USB cable.
It can also be recharged, but without purchasing the main unit, that dedicated USB cable is not included.
Comparison with and without swivel stand
The part to compare with and without swivel stand is "height," right?
Is it at the right height with the desk when you sit down?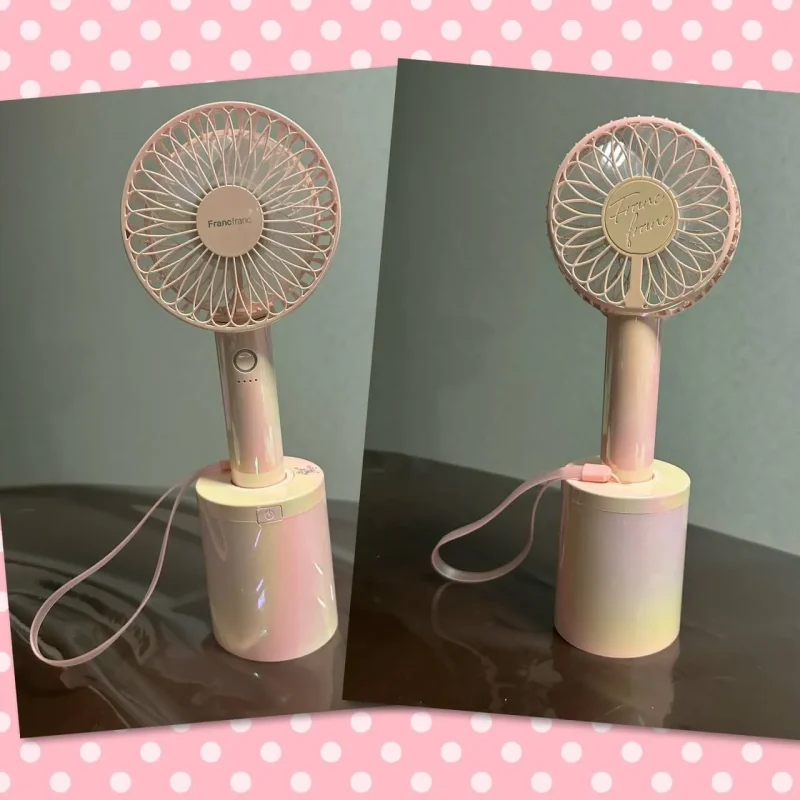 If I place it closer, it feels like it only hits me in the neck, so I place it a little farther away than usual.
It would be nice to have one that can be adjusted in height, too.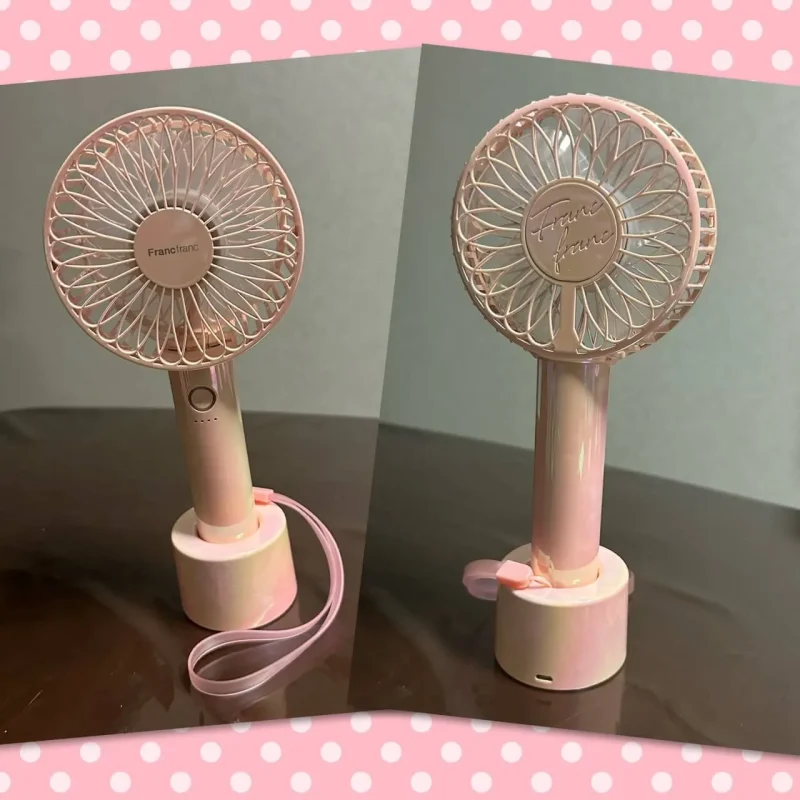 This is high enough for working up close.
Box of rotating stand
The "rotating stand" came in a box like this.
What's inside
When you open the inside, it looks like this!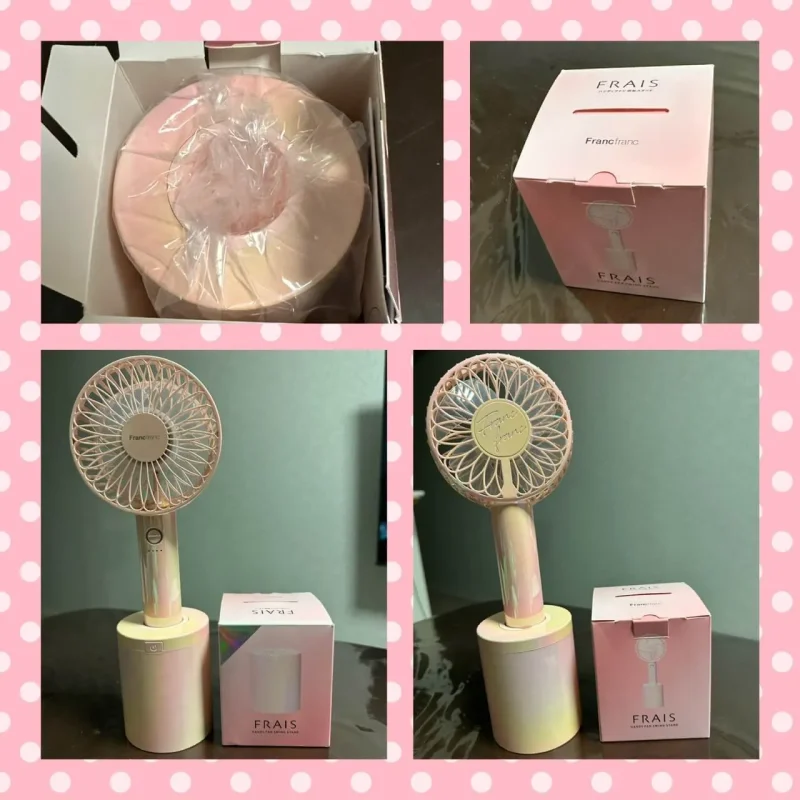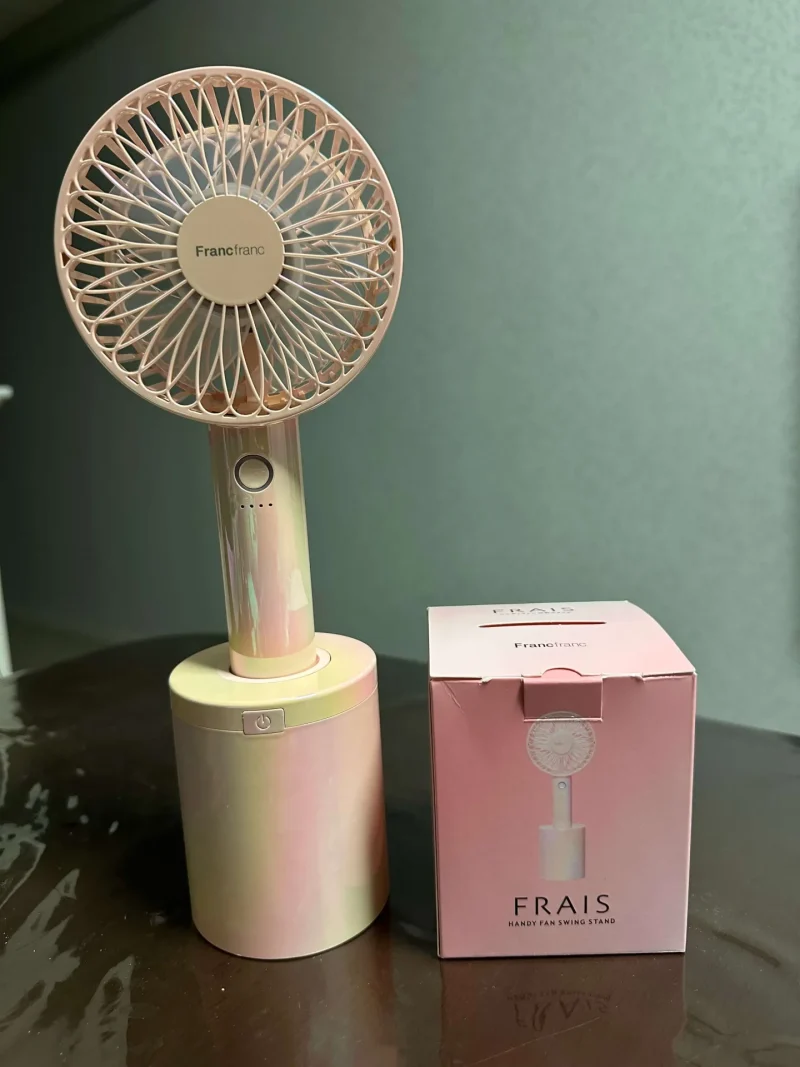 You can slip the main unit inside!
From the Francfranc app
You can also purchase from the Francfranc app!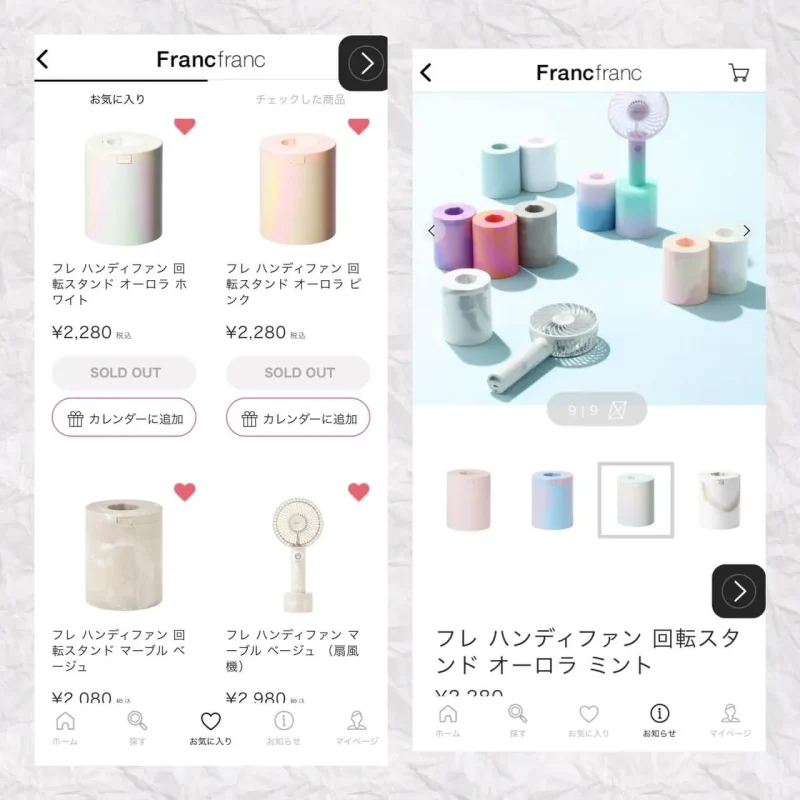 If you register as a free member, you can also put a ♡ on the products you want or are unsure about!
On the Francfranc app it shows sold out immediately.
That's pretty aurora mint! I was wondering about the marble beige on the app,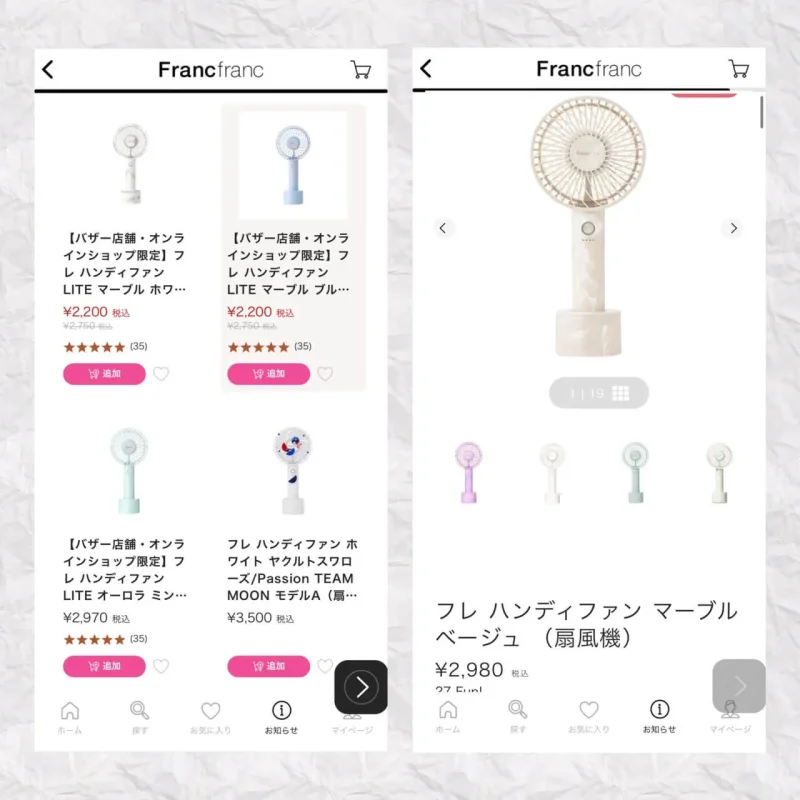 I'm a little lost because this is what it looked like when I actually went to the store.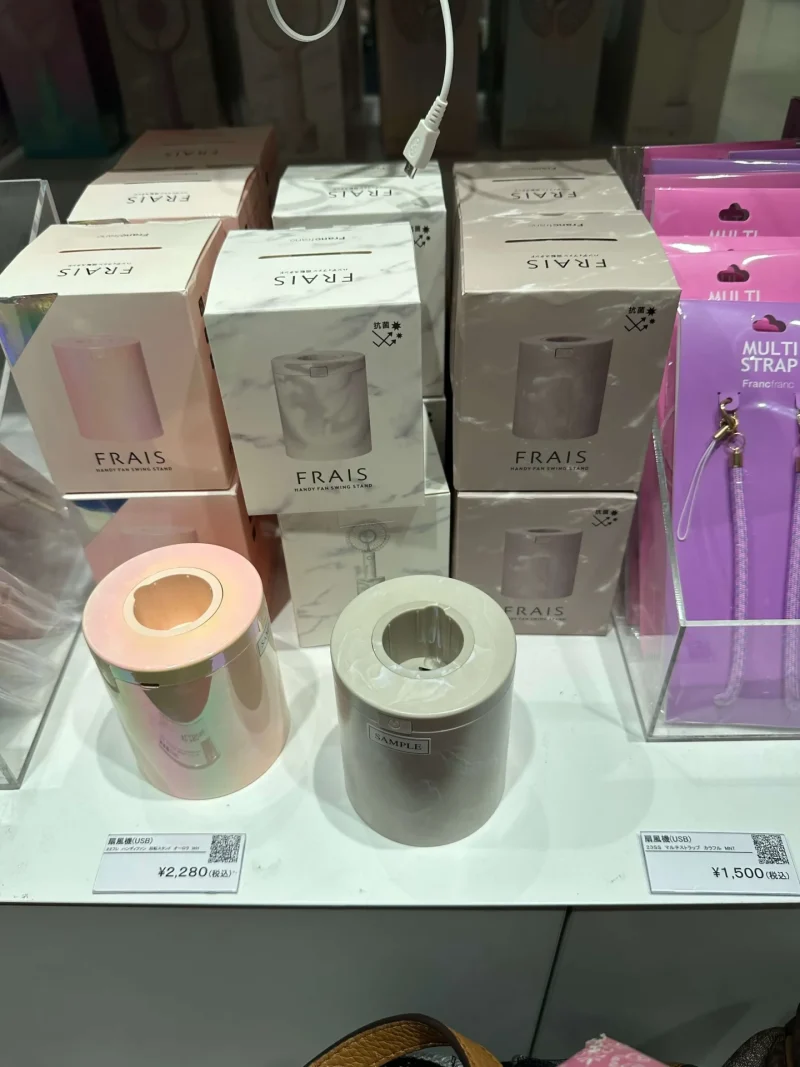 Maybe next year they'll come out with different colors, so I'd like to buy one if they come out with a nice color!
When I see it in the store, I can see the actual product, which helps me decide which one I want.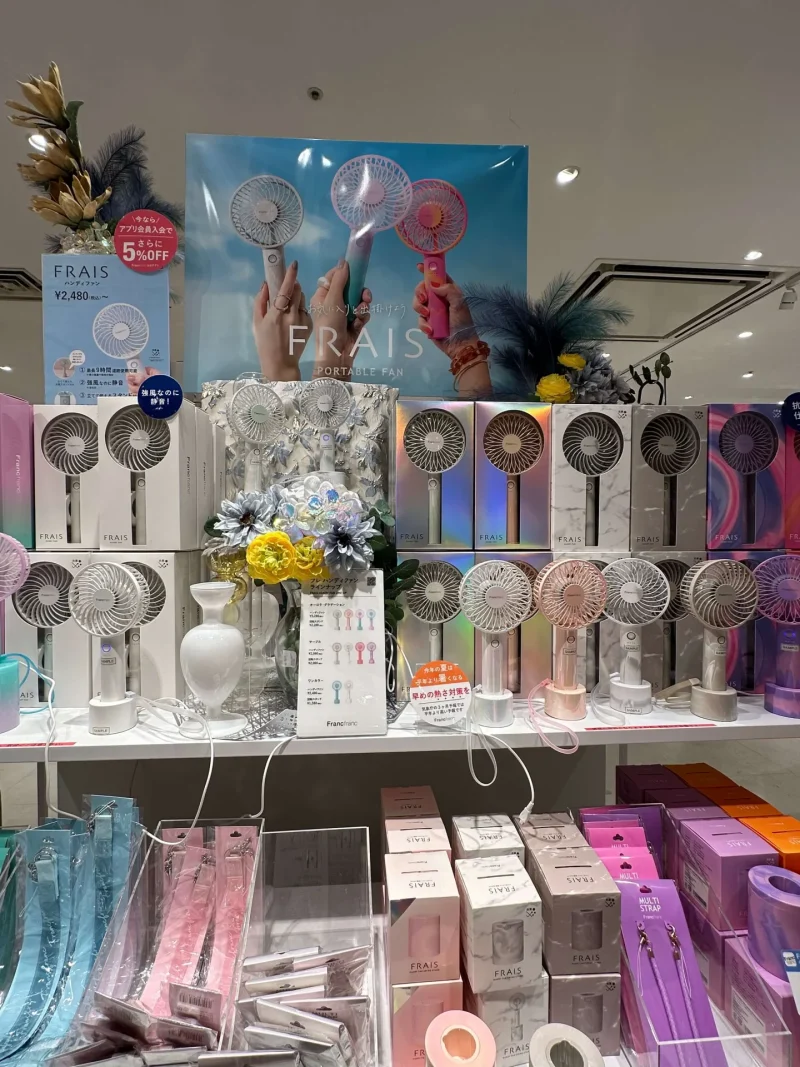 Aurora pink, marble white, marble beige, marble purple, marble pink
were placed.
The "rotating stand" was such a popular product that there were no aurora white rotating stands.
I would like to have every color.
リンク
The gradient is nice too. It looks like that spot at Disney, doesn't it?
Online store of the official site
Online store on the official site or here
↓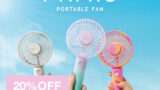 FRAIS ポータブルファン | Francfranc(フランフラン)公式通販 家具・インテリア・生活雑貨
Francfrancでしか買えないオリジナルデザインのポータブルファンに、今年も新色・新アイテムが登場!去年よりもパワーアップしたファンシリーズをご紹介します!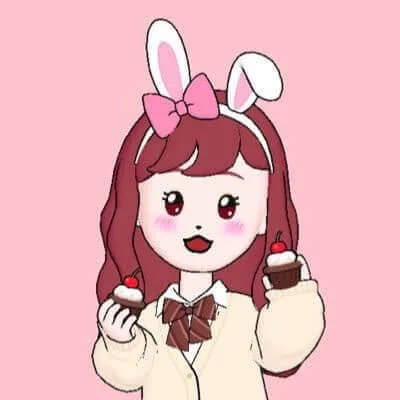 Usa
Francfranc's Aurora fan is now available in a rotating version! I love it because it's so stylish!
Which color fan do you like?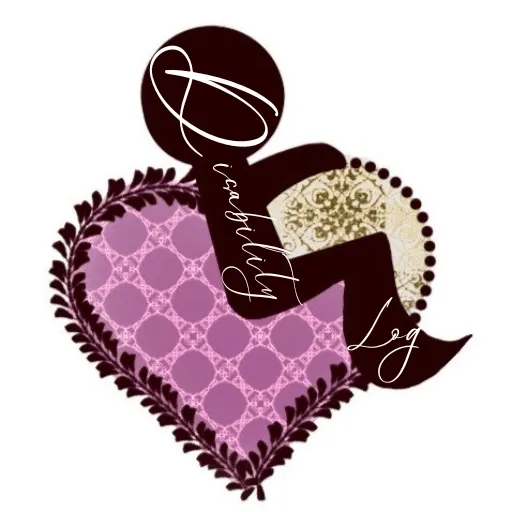 DisabilityLog
I would like to have one of the stylish and cute Francfranc fans, rotating type too.
If you like it, please buy it!
I would be happy if I could be of help to you in your purchases.