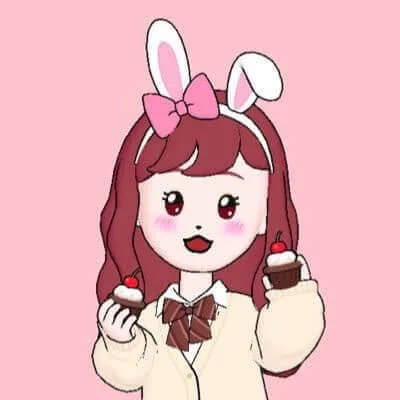 Usa
I'm Usa-chan, the "wheelchair x beauty" funny x model! In DisabilityLog, as a SNS influencer, I hope to provide lots of useful information for people with disabilities. I will also enjoy providing information about beauty, travel, sightseeing, music, photography, and other hobbies.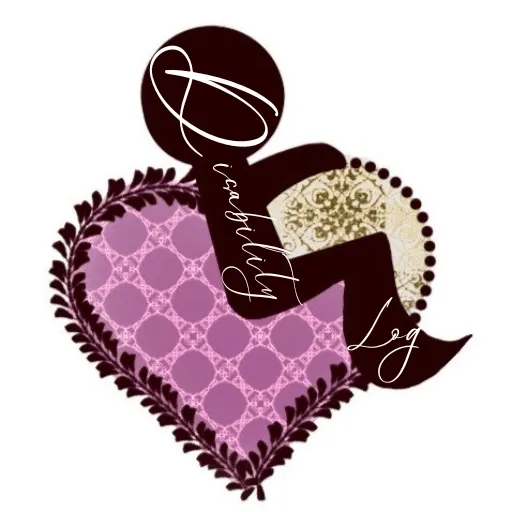 DisabilityLog
There are all kinds of tickets at Tully's.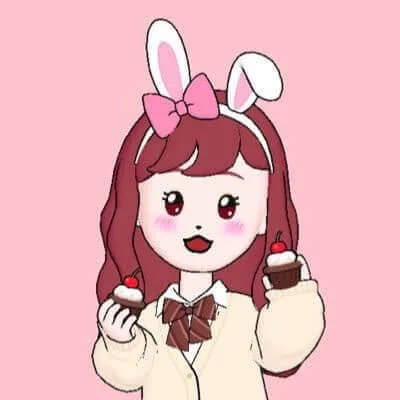 Usa
There are many ways to give, so I'll introduce them a little at a time.
This time, I will show you how to use the digital gift from "giftwallet" that you can use at Tully's Coffee because you won it from another application.
Tully's Coffee Digital Gift 200 yen
I won a "Tully's Coffee Digital Gift of 200 yen" in a drawing through an app called "CASHMART," so I gave it a try.
Before that, what is "giftwallet"?
What is "giftwallet"?
Giftwallet is a service provided by GIFTEE that allows you to easily store gifts received through campaigns on your LINE account.
Here is the "giftwallet" website
↓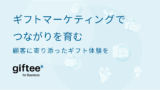 効果的な販促・集客 法人向けデジタルギフト
giftee for Businessとは、スタバやコンビニなど有名ブランドの商品をノベルティとして活用できる、今話題のキャンペーンツールです。選べる商品は1000種類以上、価格帯も100円から幅広く取り揃えており、デジタルギフトで顧客満足度の高いマーケティング、プロモーション施策を実現します。
Advantages of Digital Gifts
Digital gifts are gifts that can be easily sent via LINE or e-mail by converting convenience store or well-known brand products into URLs.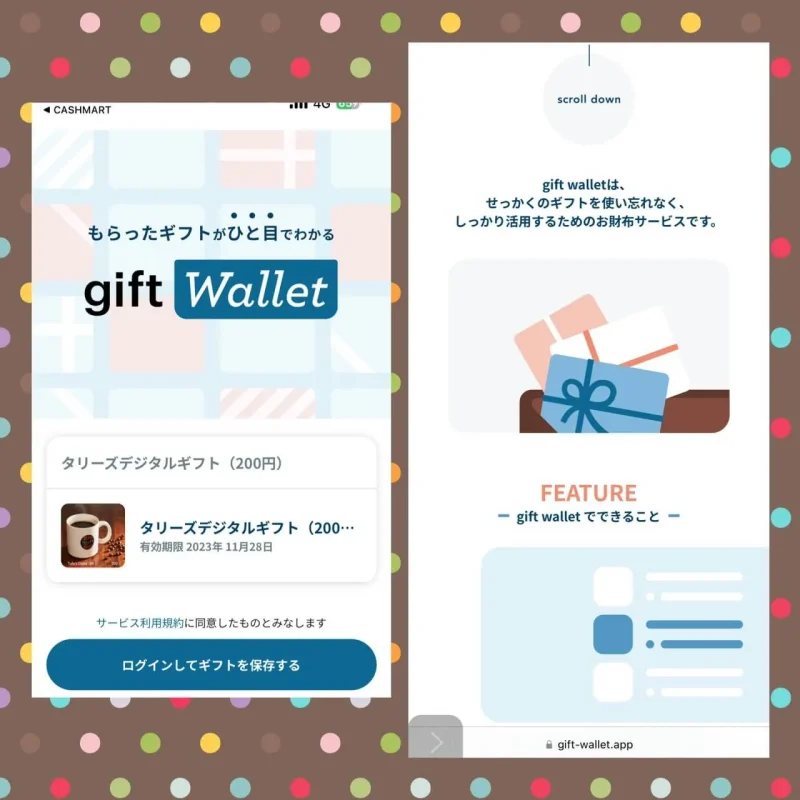 Recently, I have seen it used as a gift for people in the workplace as it is easy to give as a giveaway. It's also nice that you don't have to go to the trouble of downloading another application.
I hear that one of the app's appeals is that you can choose from a wide variety of gifts and give them to many people as gifts, starting from small amounts.
It's easy for the recipient, too. No need to download any apps or register for an account
There is no need to download an app or register for an account to use digital gifts.
Recipient users simply view the digital gift in their smartphone browser.
The gift can be easily used on the device closest to the recipient.
Simply display on your smartphone. Ready to use at 90,000 stores nationwide
There are many gifts that can be used immediately at Starbucks Coffee, Thirty-One Ice Cream, Lawson, FamilyMart, and 90,000 other stores nationwide.
The prizes you receive can be redeemed at participating stores where and when you want.
In addition to in-store pickup, the company also offers digital gift codes that can be used on websites such as iTunes, Google, and Amazon.
Users can select products from a lineup of more than 1,000 types, the largest in the industry. There is also a delightful "selectable gift" that users can choose from after receiving the gift
Digital gifts can be sent in a single URL for multiple products, as well as for a specific product.
In the case of "Gifts of Choice," users can choose the products they want at the time, increasing satisfaction.
How to register "giftwallet" from other apps
From Ticket List
First, to receive the ticket, select it from the list of tickets in the "CASHMART" app.
Open "giftwallet
Open "giftwallet".
Register
Enter your gender, date of birth, and area of residence, then "register".
Upon registration, the gift was saved in "giftwallet".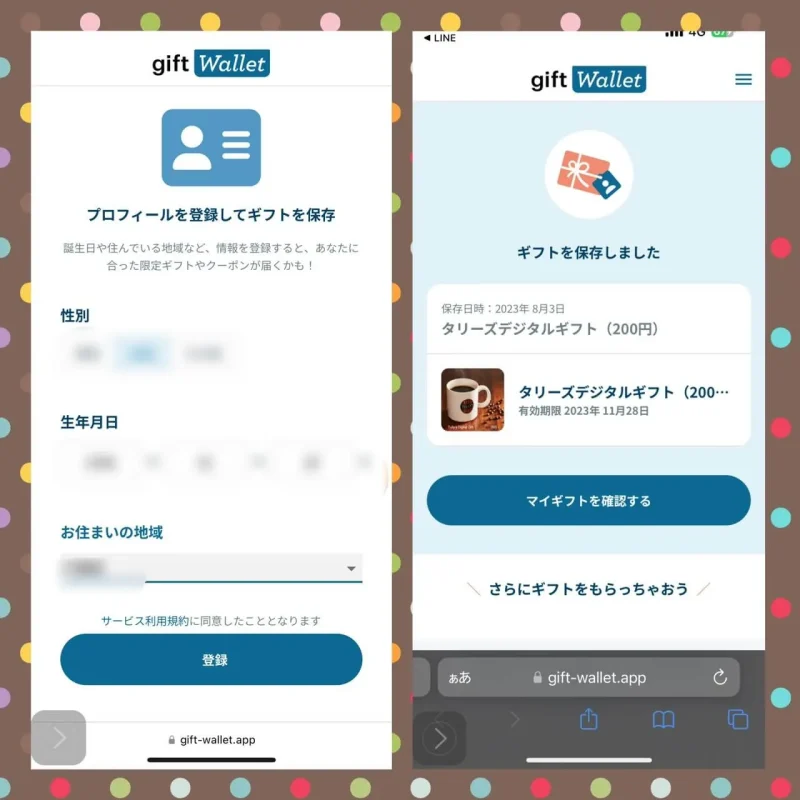 It's kind of nice to receive it.
Saving "giftwallet" in "LINE" and how to use it
By saving the "giftwallet" to "LINE", you can immediately view and use the gifts in the "giftwallet" from "LINE".
Giftwallet" is an application-managed version of various gifts that you can check from your smartphone!
You can check the gifts you have received in a list.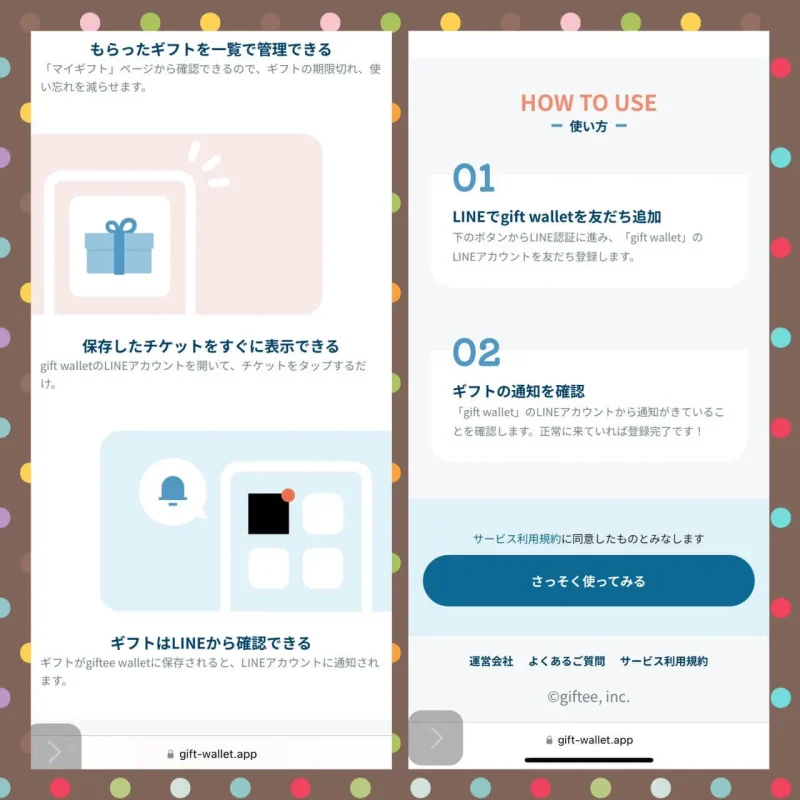 Add giftwallet as a friend on LINE
Click the button below to proceed to LINE verification and add the giftwallet LINE account as a friend.
Confirm Gift Notification
Confirm that you have received a notification from the giftwallet LINE account.
If you receive it, your registration is complete.
It's the type that doesn't come within the Tally's application.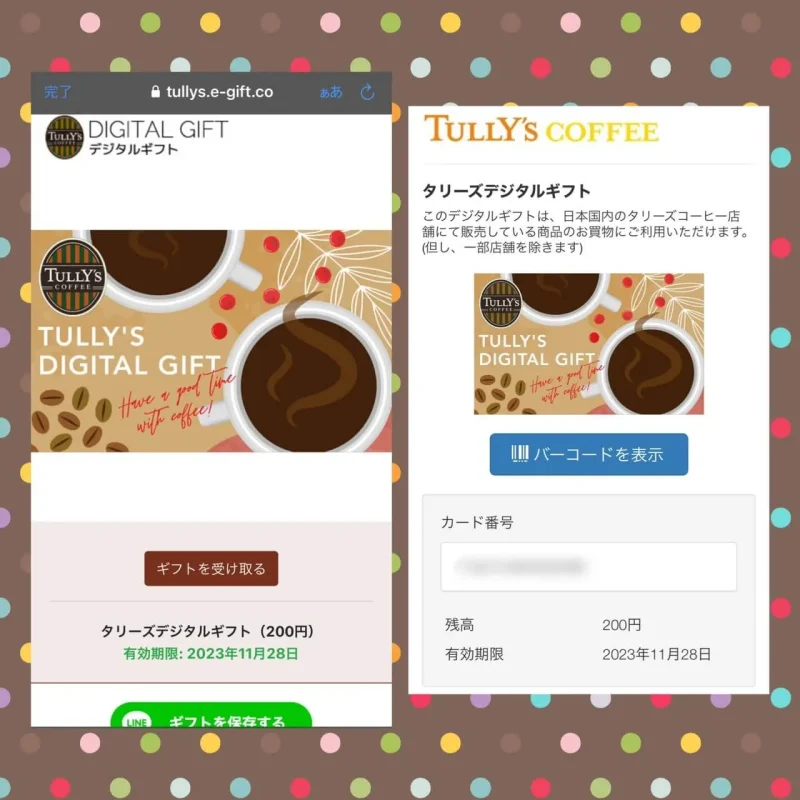 It also shows the balance and expiration date.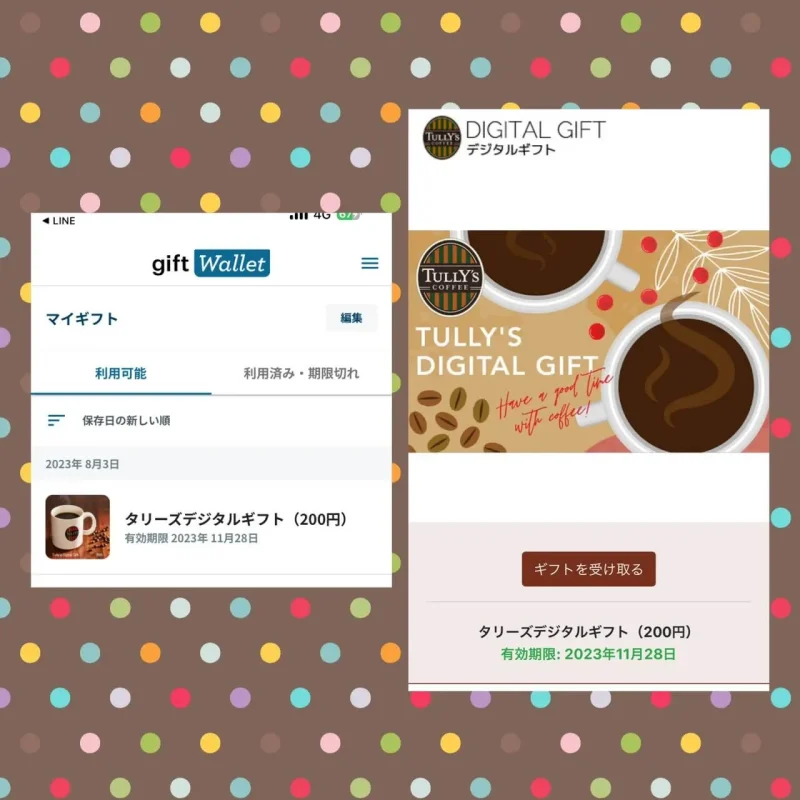 Tully's Digital Gifts looks stylish.
A Note on Tickets
There are some caveats to the ticket.
I actually used them,
Drinks and snacks cannot be combined with the "giftwallet" difference
When I ordered a drink and other sweets, I decided to pay for the 200 yen "giftwallet" and the difference from the Tully's Coffee app,
Because I ordered sweets, I could not pay the difference from Tully's Coffee app, so I paid it with another payment.
I was disappointed that I could not accumulate "Beans" points because I could not pay for that from my Tully's app card.
Stores where tickets cannot be used
Please note that there are some stores where the ticket can be used and some stores where it cannot be used.
Places with a lot of people may have the purpose of avoiding congestion, or they may be unsupported from the beginning.

Ginza Mitsukoshi Comme / Daimaru Tokyo / with U Nishinomiya Hankyu / Roaster Labo Aobadai / Newman Shinjuku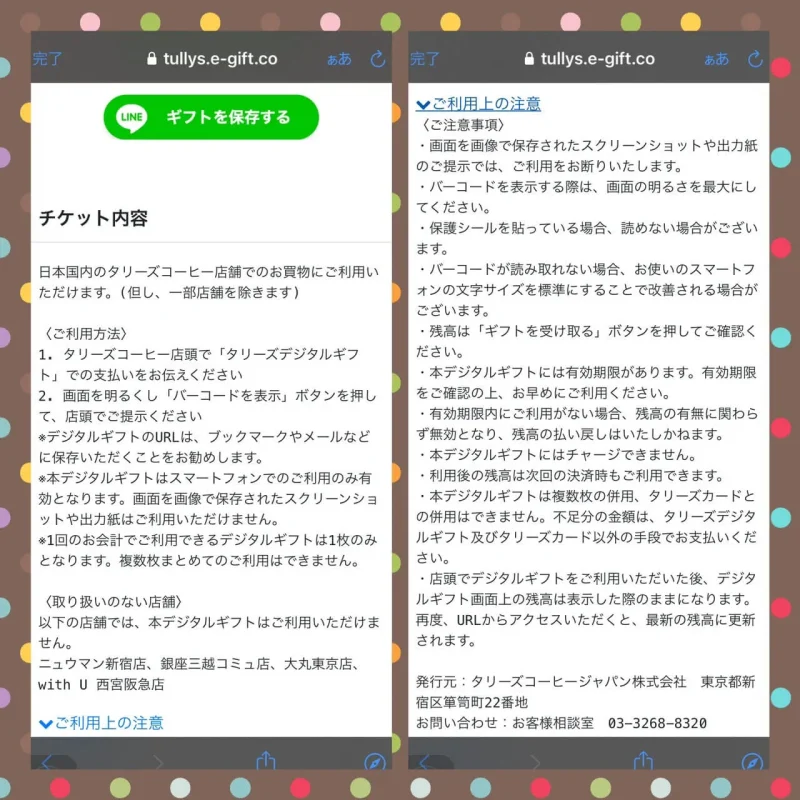 Peach Yogurt Sourdough Sour Cream♡
Since I'm going to miss posting only "giftwallet," I thought I'd finally introduce a Tully's Coffee drink that was too good to pass up, so I'm going to introduce the Peach Yogurt Sourdough Sourdough.
Peach Yogurt Sourdough Sourdough was a new product from Friday, May 12, 2023.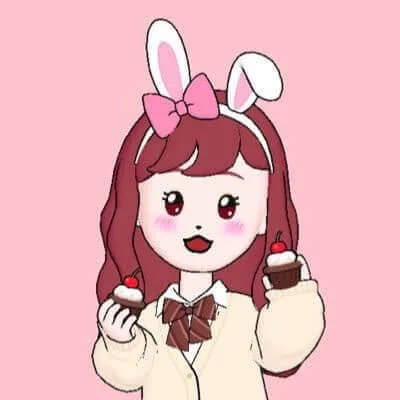 Usa
I loved the peach yogurt sourdough from Tully's Coffee, it was so delicious ♡ I love it so much!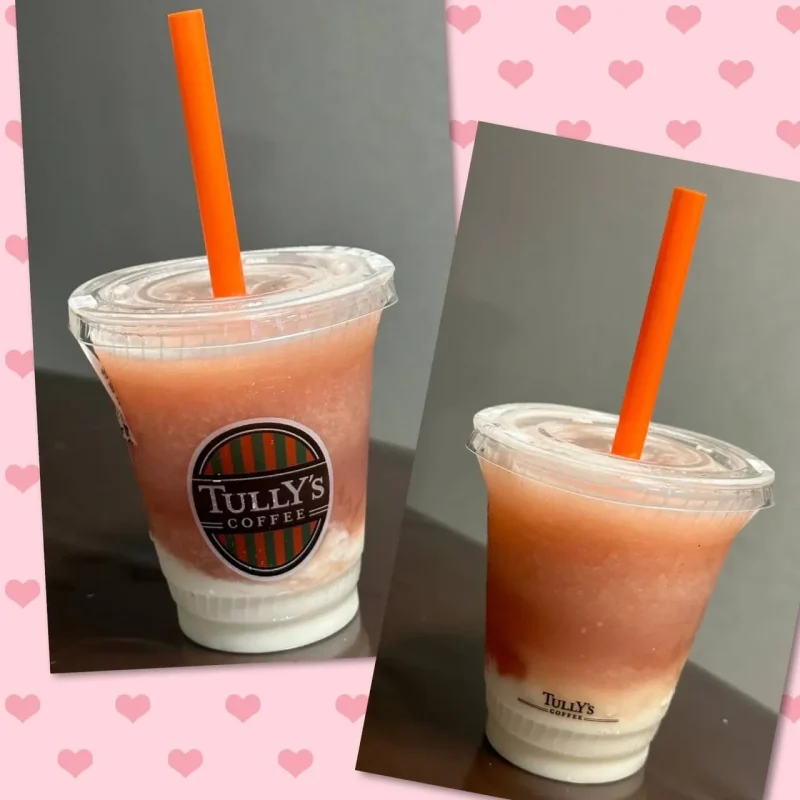 The peach x yogurt combination is so delicious ♡(⋈◍>◡<◍). ✧♡♡
A product that I will definitely repeat all over again next year if there is one!
Dear Tully's Coffee~~! I look forward to seeing you every year after next year~~!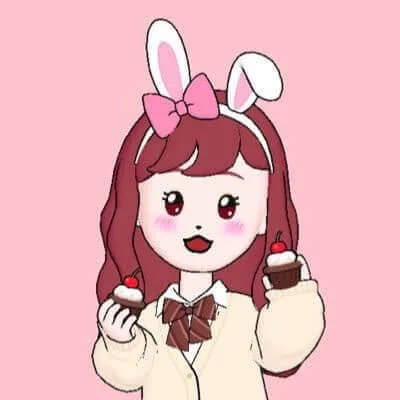 Usa
I wrote this article to record the first time how to add "giftwallet" from other apps.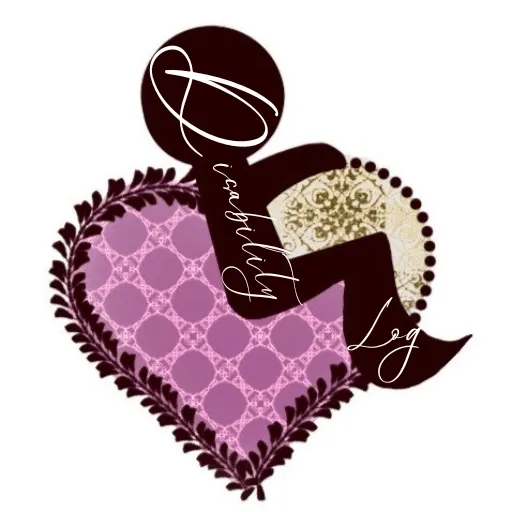 DisabilityLog
Thanks for the explanation of how to do "giftwallet" and the notes! That's very helpful.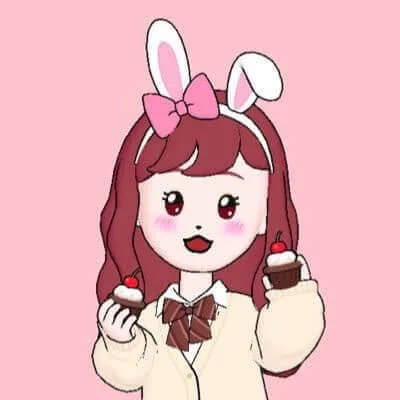 Usa
You're welcome. Did you guys also find out how to add "giftwallet" from other apps and the notes? I'd be happy if it's helpful.
I would be happy to win another gift for Tully's Coffee lovers!